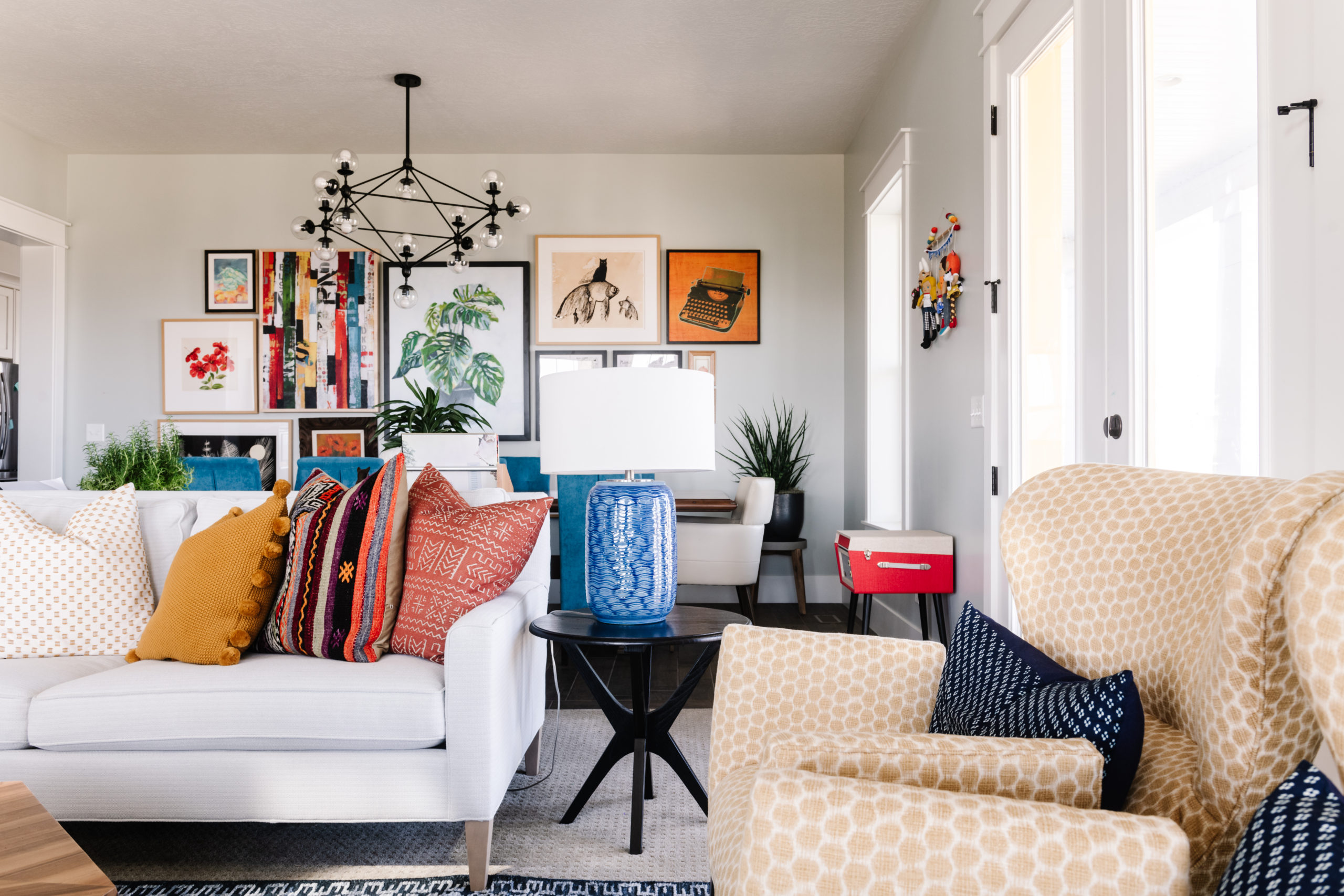 All Hail the Room of Color
Check out our design team's latest project, this amazing technicolor dream coat! … oh sorry, we mean dream room. With all the color, it's easy to confuse it with that famous multicolored item of clothing that inspired a whole musical. Well, this colorful room might just get you singing your own harmonies! We are here to talk about on super fun family and their new amazing "technicolor-full" living space!
Our client for this vibrant and bright project LOVES color, and we designed this space with that specifically in mind. Color can really set the whole tone for a room, and you can't step into this room without feeling happy. Let's start with the gallery wall. If you've been following our work for a while, you've probably noticed our design team loves a good gallery wall. And can you blame us? Gallery walls are a great way to add dimension, personality, and easily fill up a large surface. As mentioned before, color was very important to our client, and this gallery was no exception. Just look at all those beautiful, colorful pieces of art that really add to the room. For this project, we decided to use several different sizes of frames and matting. We love how it adds a little "funk" (are people still using that word these days?) and creates an aesthetically  pleasing wall to look at. The light above the dining table was a perfect statement piece but not too much to distract from the gallery wall.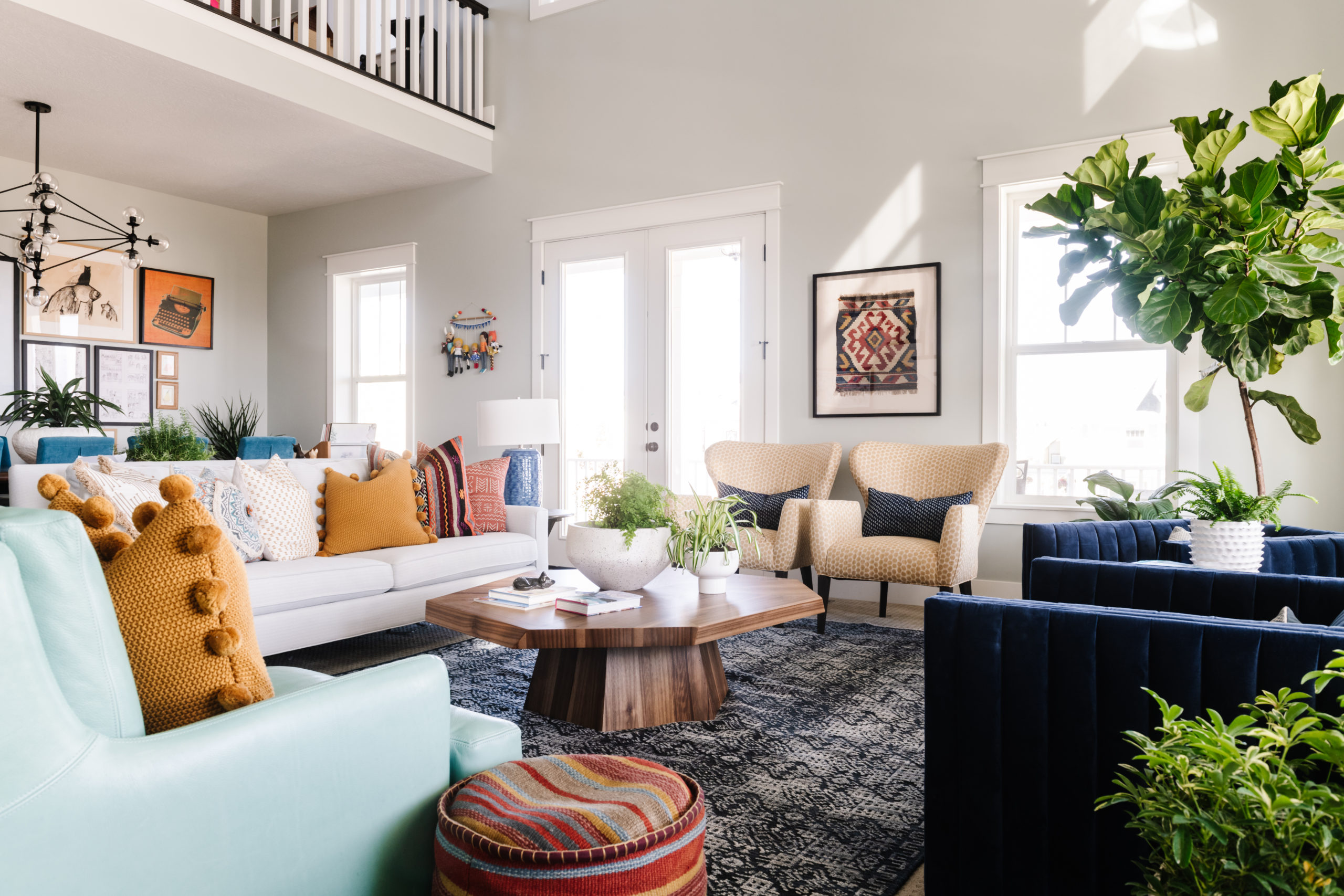 Another way to naturally add some life and color to any space is through plants. This client is extra talented at keeping plants alive (wouldn't that be nice?!) so we used greenery everywhere we could. And not that fake plant stuff; we used twelve real-deal plants just in this one room!
The living space was designed for a large family, so seating was obviously vital. We used a large sofa and six extra-large accent seating options. Two of the accent chairs are swivel chairs, which allows the client to move them around the living room or to the fantastic lakeside view outside the window. Functionality and making the most out of the windows and breathtaking views were essential for our client, so these swivel chairs were a must.
You can't help but notice the fun, vibrant, and textured pillows all around the room. Throw pillows are the best and easiest way to add that pop of color and texture to any space — plus, they make a room feel cozy, inviting and tie everything all together. Adding pillows like those in these images is one way to show a little extra personality without the burden of choosing expensive furniture pieces that you may fall out of love with in a couple of years.
Don't be shy, shop for the accessories and furniture we used in this project below! All hail, the room of color!