Free "Christmas Decorating Guide"
YOUR STUNNING CHRISTMAS HOME DESIGN IN 5 STEPS
"Forget All The Individual Tips Out There For Your Mantle Or A Wreath, Etc...
To pull off a stunning Christmas decorated home, you need step-by-step guidance from an experienced interior designer.
Since I can't be there with you in-person, I filled this guide full of pro level design technique distilled in a way that anyone can follow to create a cohesive, elevated look throughout your home this Christmas… regardless of your skills or budget. You won't find this level of interior design guidance anywhere else online."
Get Your Free "Christmas Decorating Guide" Now
*Your info is kept secure and never shared, according to our Privacy Policy.
THIS FREE GUIDE WALKS YOU THROUGH...
The Most Important First Step
Your design vision drives everything else. Without this focus, everything else becomes 10 times harder. You'll get every step needed to nail your Christmas design vision.
The Secret To Planning Your Design
Almost everyone gets this wrong. Following this step ensures your design will actually come to life and fit within your budget... minus the stress and overwhelm, of course.
Selecting The "Right" Pieces
It's all too easy to make mistakes in this part while trying to get the pieces that match your vision. But don't worry, following this step will ensure your design turns out beautiful.
Installing Your Design
Most people dread this part, but not you. You'll know exactly how to break up your install into manageable and "magical" parts that make sense... and make everyone else happy in the process.
Easiest Way To Pull Off Your Christmas Design
Whether you think you can or you think you can't when it comes to designing your home for Christmas, this step may very well end up being your favorite. This powerful step can get you the home design you really want no matter what your design abilities are.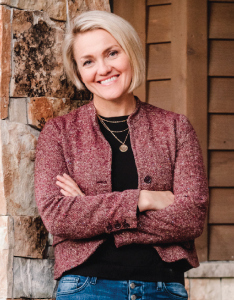 Principal Designer and CEO here at Liv Design Collective. I know designing your home for the holidays can feel pressured and overwhelming. After curating hundreds of spaces ranging from holiday décor to full remodels, we've narrowed down the most important steps to creating a bespoke, elevated home for Christmas. This 5-Step Guide removes all pressure, fear, and decision-fatigue, leaving you with a custom yet cozy space to wow the guests you host or quietly just hang out for your holiday evenings designed for your comfort.
Request Your Free "Christmas Decorating Guide" Now
Request Your Free "Christmas Decorating Guide" Now