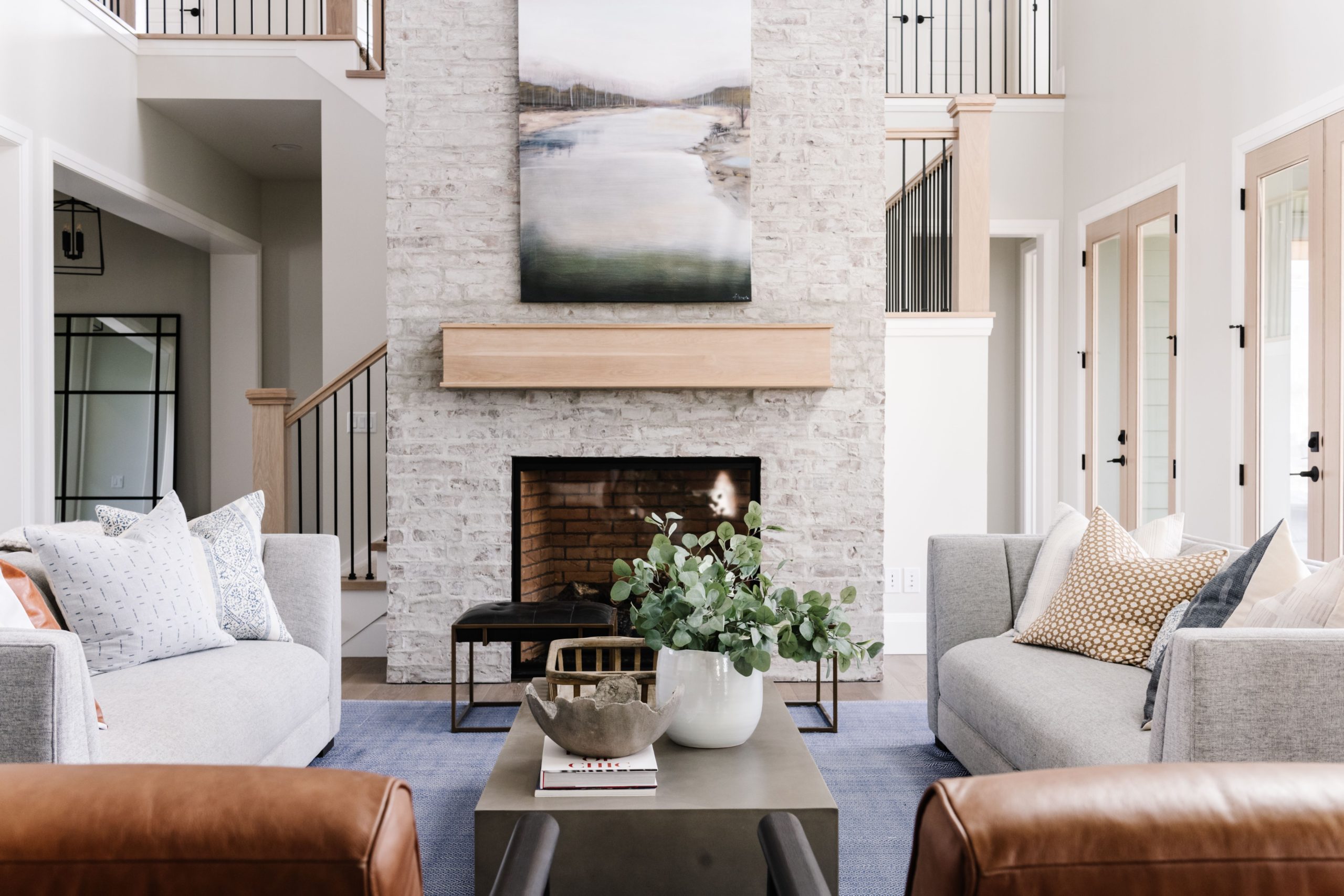 Furniture Placement For the Win
It's been a while since we've talked about furniture placement so here we are. Let's do this!  
It's not the most riveting subject matter but it is one of the most asked about concerns we hear from our clients and one of our most requested services. Furnitures placement is so much more than "where should we put this couch." There is a whole big worldout there of space planning which includes but is not limited to: furniture, built-ins, configurations of a room or bathroom and so much more. One of the worst things you can do when planning out a home is misusing and wasting the space you have. This happens more often than you would even think. 
When it comes to furniture, scale and placement are so important. The first thing we do is pay attention to window placement in each room. For bedrooms, we typically like to refrain from putting the headboard on the wall with the window, although it is not the end of the world. If the window wall is the only wall that seems to work, we make it work.  Windows on each side of the headboard are preferable but if that is not possible, we suggest using a curved bed to help soften the lines in the room. 
In great rooms, we prefer to not put the fireplace or focal point on the window wall because the natural light will wash out the focal point instead of highlighting it. In the kitchen, we always love a good centered sink on a big window, wouldn't you?  We spend a good part of the day scrubbing dishes so why not have some natural light and hopefully a decent view while you scrub the grime and leftover food off plates and bowls that have sat in the sink just waiting for your beautiful hands to clean them. Regardless of window placement, especially if you aren't doing a custom build, you want to start with determining the size of the room. Choose a rug that will fill up the space and contain the furniture inside. The bigger the rug the better. Rugs, if too small, can throw off an entire room and make it look smaller which could cause you to choose inadequate furniture to fill the room, and we don't want that. Of course, every room is different so a good rule of thumb we like to use is two to five feet smaller on each side from the room boundaries. 
In a great room or living area start with a sofa, sectional or spice it up with two sofas! In more sophisticated rooms for you cool cats, we typically go with two sofas and leave the sectionals for spaces that are intended to be more of a movie, snuggle zone and cozy area. We all love a good snuggle right? After you've decided what sofa you like, make sure it is wide enough to fill up space on the rug. Here at Liv, we like to leave space on either side of one of the sofas for a good-sized table for lamps, and accessories. If you go with the classic coffee table, make sure that it is big enough for the space. A good way to measure that is about 24-30 inches away from the furniture surrounding it. Then add 1-2 accent chairs depending on space. In a bigger space, we like to add chairs that are at least 30" x 30" so that the chairs look intentional and inviting, as well as comfy and wide enough to feel relaxed in. We don't want our guests to feel as if they are in an interrogation room that they never want to return to because they leave with sore bottoms. A couple of accent poufs or stools for extra seating make a huge difference.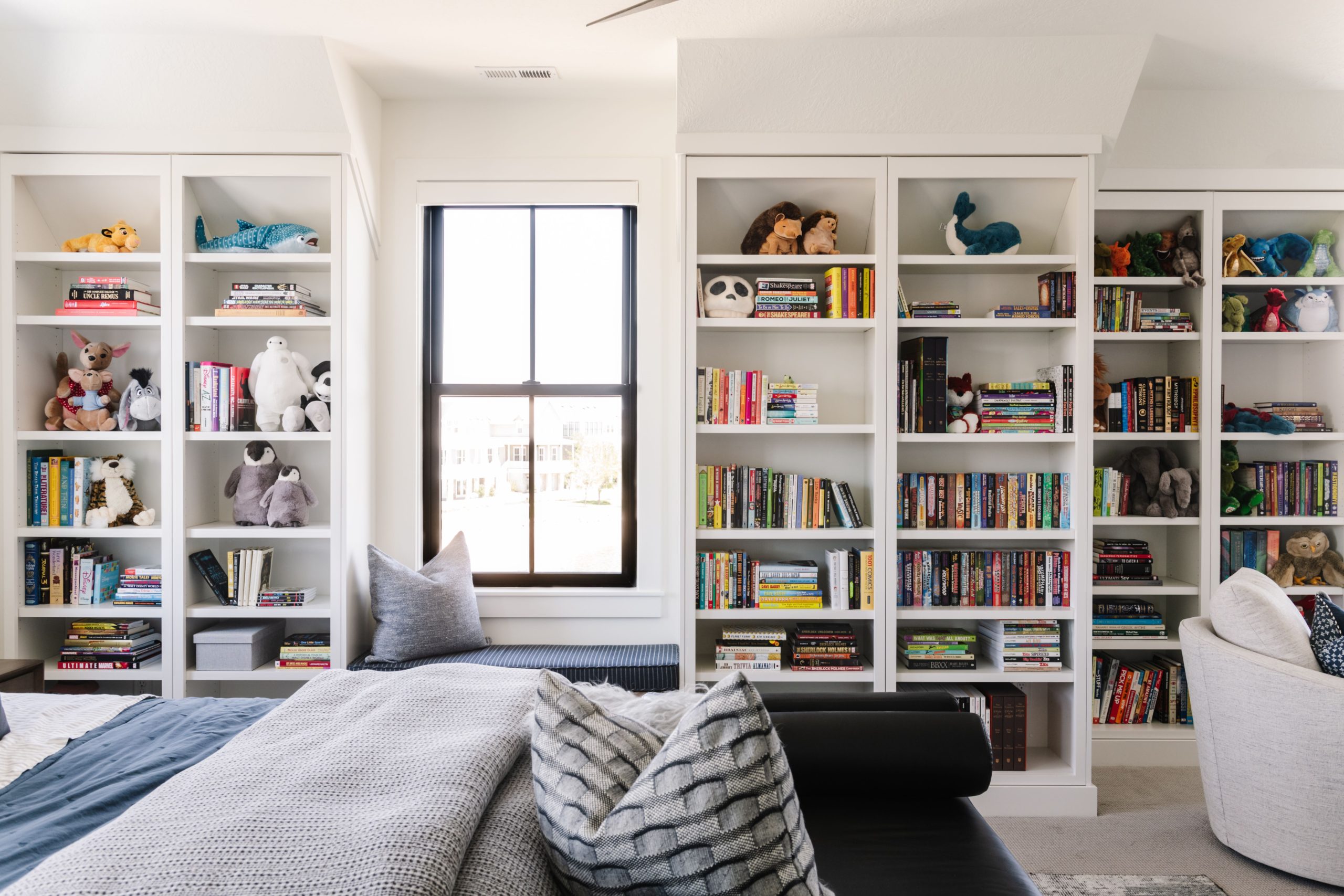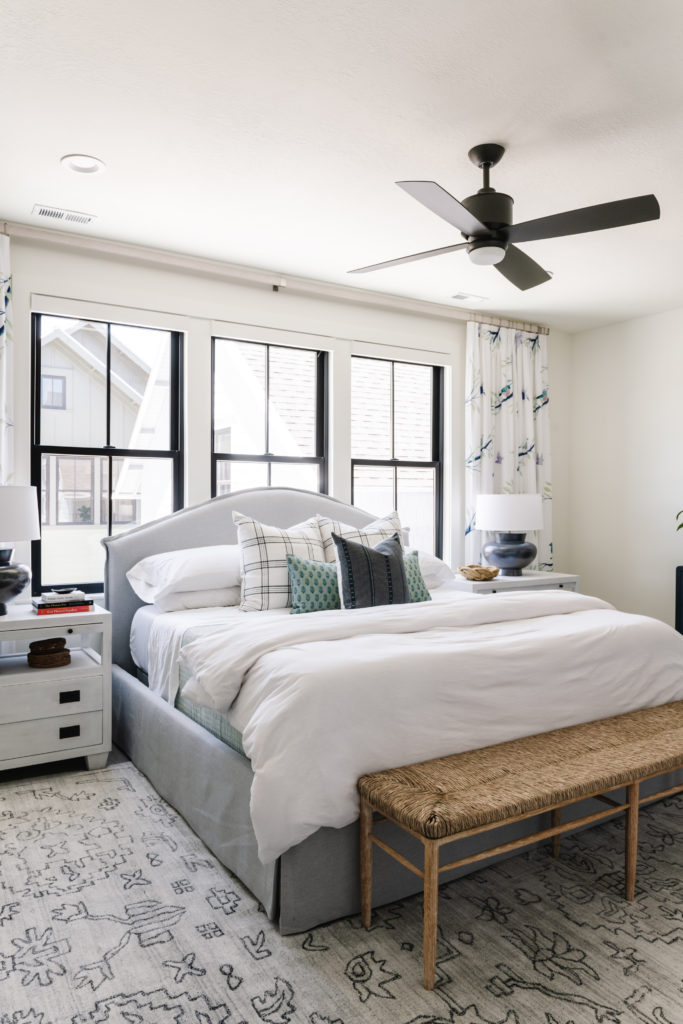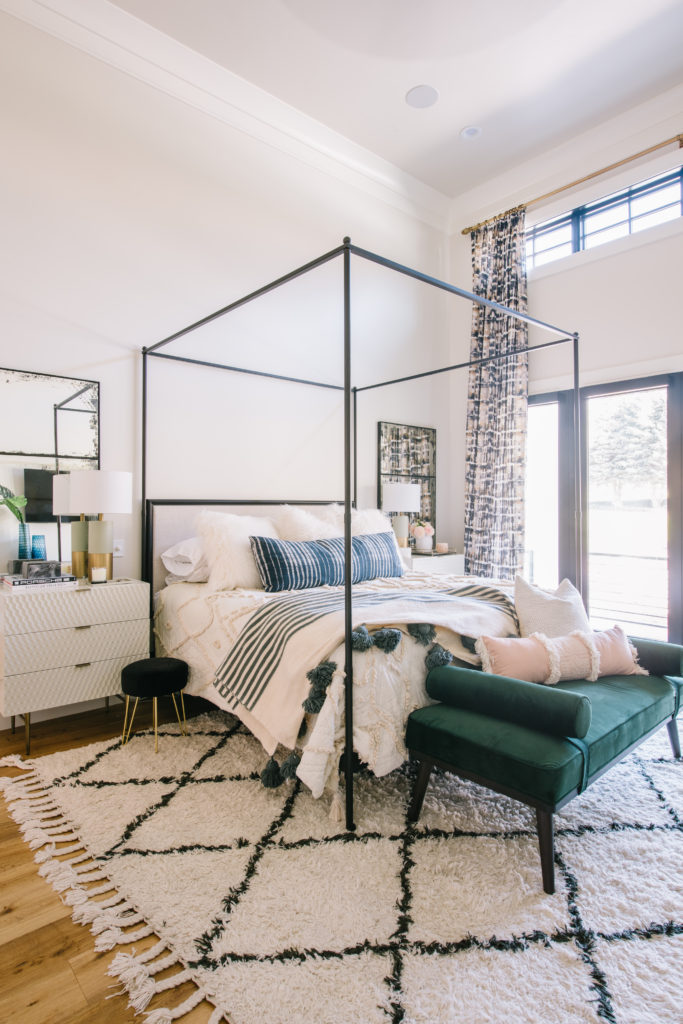 Visuals are our friends to give you a look at truly the full picture. To help see just what we mean by throwing all these numbers out at you, here is an example of a room layout for reference. Taking out the fireplace and built-ins, we have a 16 x 20 foot room. We started with a 10 x 14 rug, added a 9 foot sofa and a 6 foot sofa. In doing that, we made sure that on either side of the larger sofa that there was room for a side table. Since it is such a large room, we were able to fit two 24" round side tables on both sides! Do you love it? Because we do! We chose a coffee table that would fill the room and be functional with ended up being 4′ x 5′ which is about 2 feet distance around the perimeter of the coffee table. You can see that we added larger sized accent chairs, 30" x 30". To add a little extra seating for the little ones or to simply rest your feet on, consider stools or poufs to rest in the dead area in front of the fireplace. In this case we were able to fit 20" x 24" stools. This makes for a very cohesive and proportional room and makes sure to really fill up the space to make the room feel larger, which may seem a little backwards but you can see that it works!