Liv Designs - Gallery Wall
What can be hard as a designer, or anyone who is proficient in their field, is the lack within your own life of your knowledge. We design these amazing homes for our clients. And we dedicate much of our time and talents to providing the very best for our clients, that we never get around to completing our own projects. 
No more for Deboni. She designed and built her families dream home. Now it's time to tackle the projects within. Deboni is going to take it small project at a time. And she's ready to get started. 
In her great room is a large blank wall. How would you fill your wall? Deboni wants to create an inspiring gallery wall. Using different art, photos, and materials to show family heritage, travels, inspiring quotes, and her family.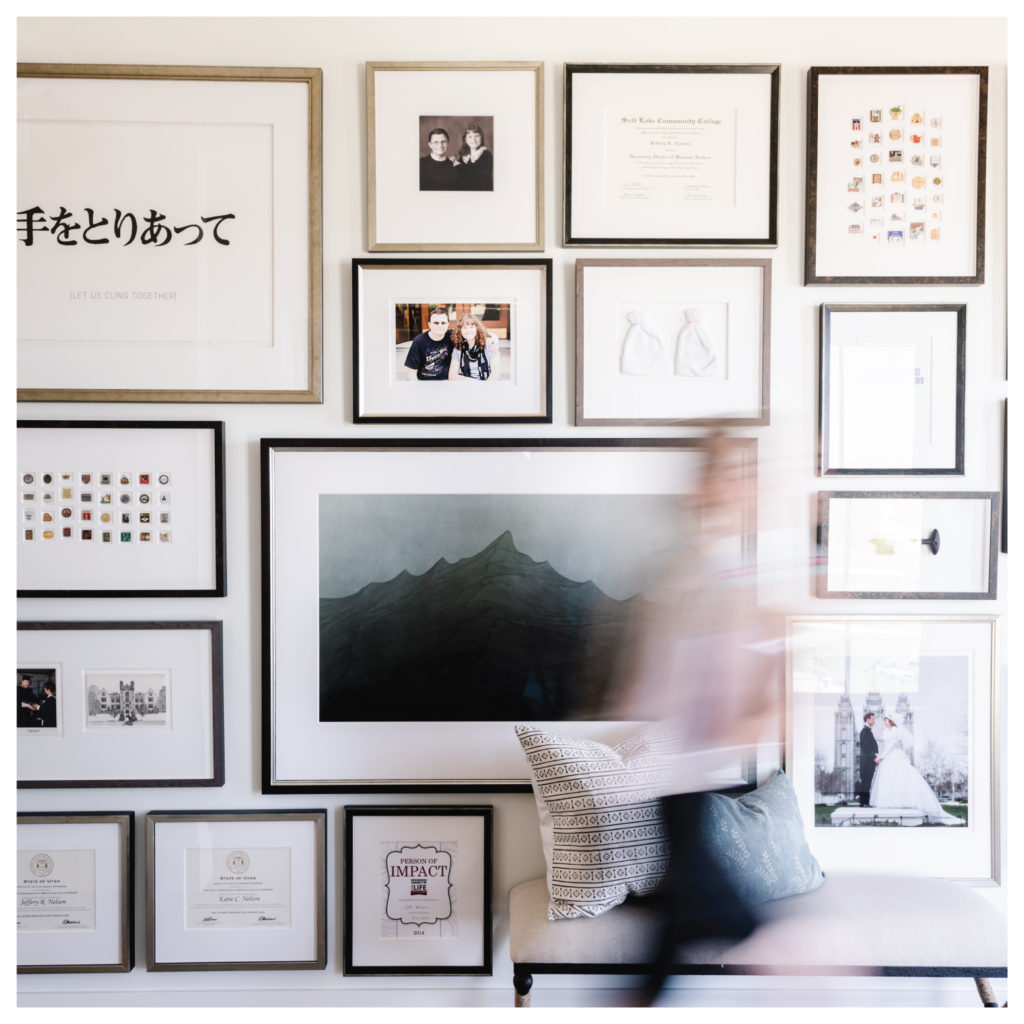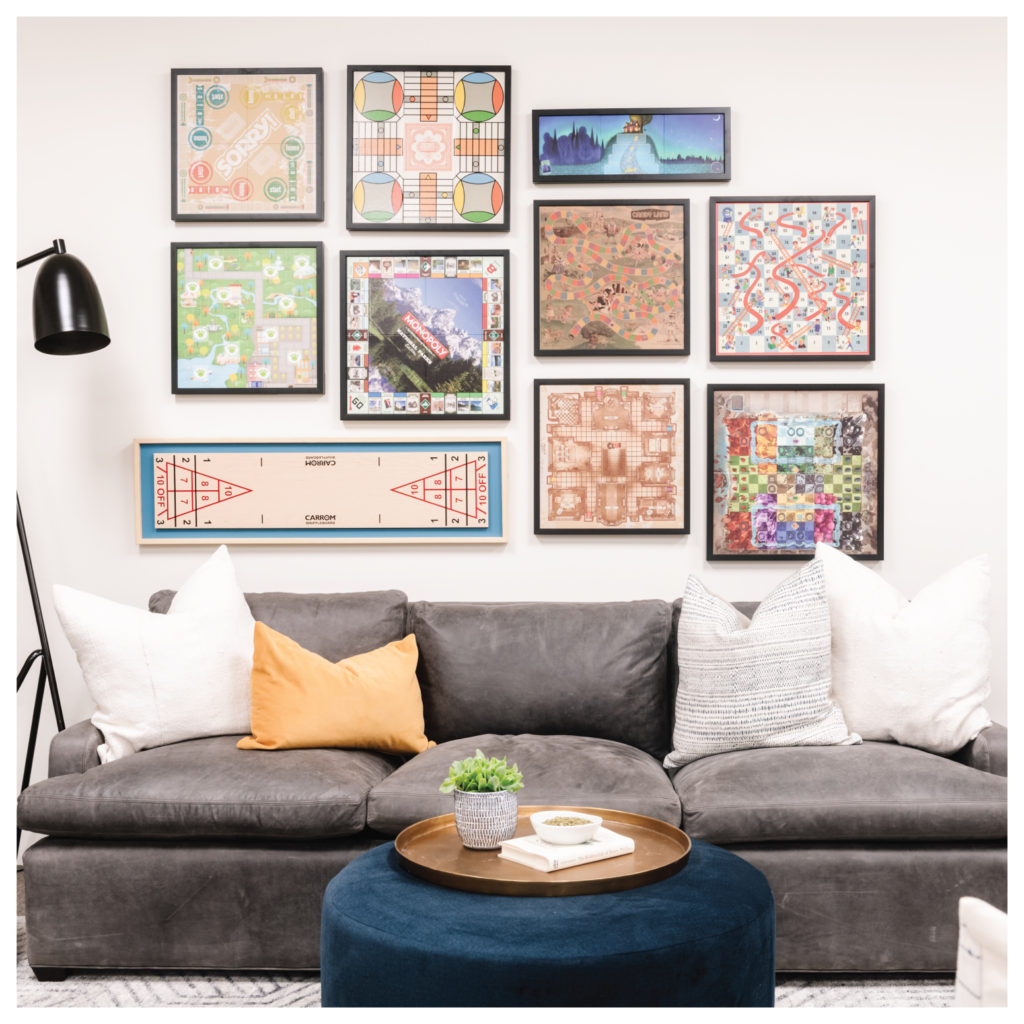 Creating a gallery wall can be a great to show off the all important items to us. Family photos, custom art, pins from the Olympics, baby blessing outfits, grandma's famous recipe. The list goes on. Gallery walls are also a great way to take smaller art pieces and fill in the space of a large, blank wall. 
Art is the perfect way to set a theme and tone of the room. Think about these items when creating your own gallery wall. What is the overall dimension you need covered, and what key items do you want displayed?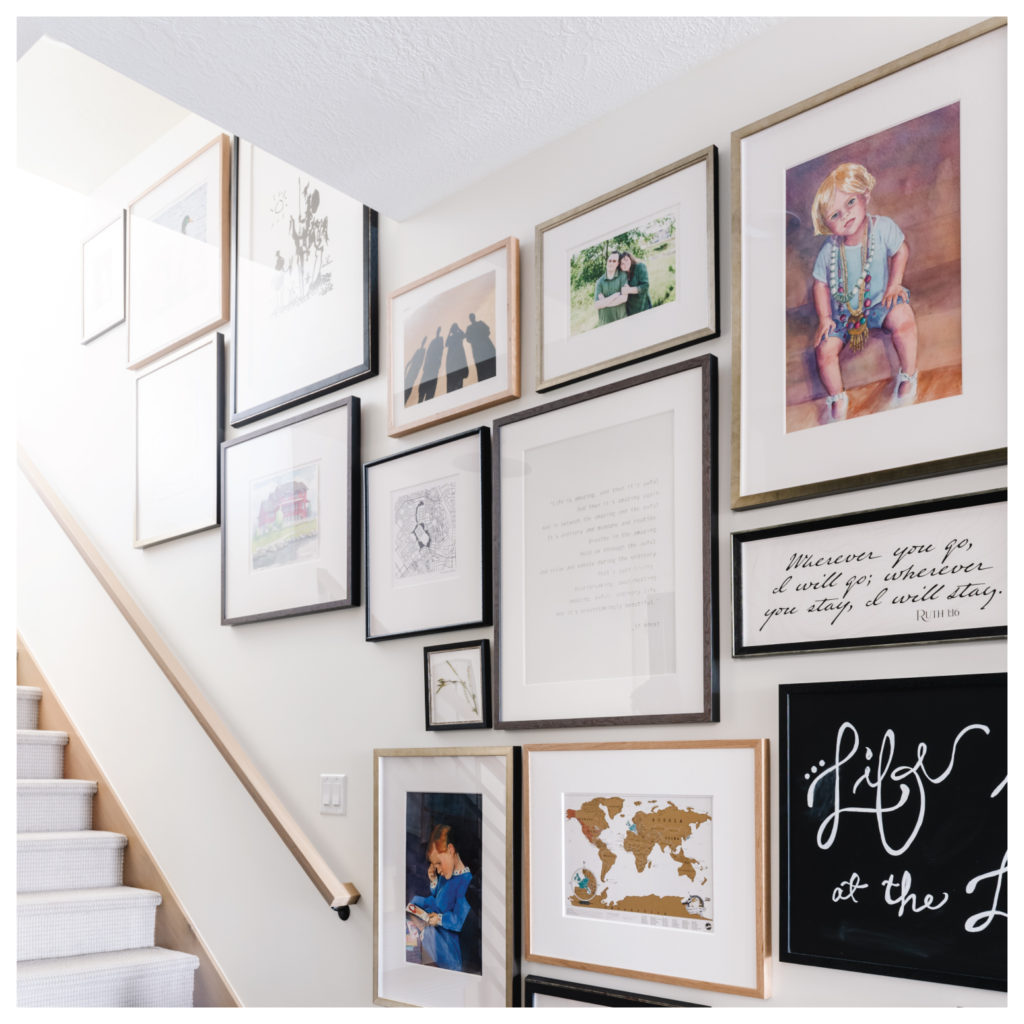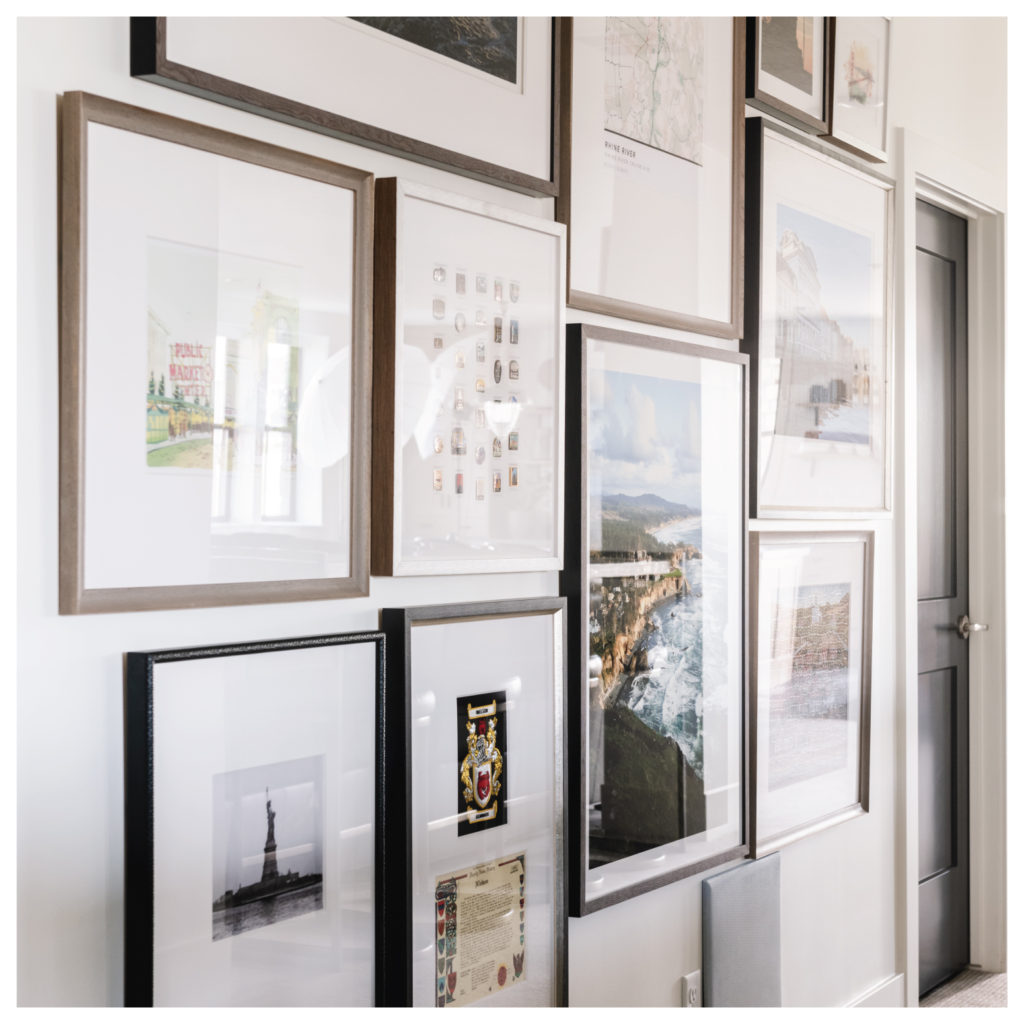 Another great trick with designing a gallery wall is to incorporate a variety of frame sizes. Use an oversized frame and mat for a smaller picture. Having white space in a gallery wall helps it in being successful.
Map out the gallery wall first. Draw out the size that will fill the space. Next, pick your must have items. If you don't have enough personal items for the gallery wall, use filler items to help set the theme of the space. Picking art, quotes, and mediums that add variety helps create the eye appeal in the gallery wall.
Using cut outs from paper to get an idea of sizes needed will give an idea of what size of frame to use. It makes it easy to label and move around before every putting hammer to nail. Move the paper around multiple times in getting the correct idea for the best look for the gallery wall.
Depending on your budget, you can hire a custom framer or use crate and barrel frames. These are our tricks. We hope you found it helpful. Best of luck in creating your own gallery wall. If you want to share your inspiration, please send us a message on Facebook or Instagram. We'd love to see what you've come up with.