Peanut Butter Cup Bar
I love the mom tax on Halloween candy as much as the next mom. Except, I know better. I know I shouldn't be indulging in the scrumptious gooey, sugar filled treats. 
And so I DON'T. 
Say WHAT???!!!!
That's right, I love my body and respect it. So instead of sneaking recess pieces, I create my own delicious and far better product. 
Thanks to my good friend @granolabarpan and my very own #granolabaroan , I get to enjoy these tasty treats whenever I want. And now you can too!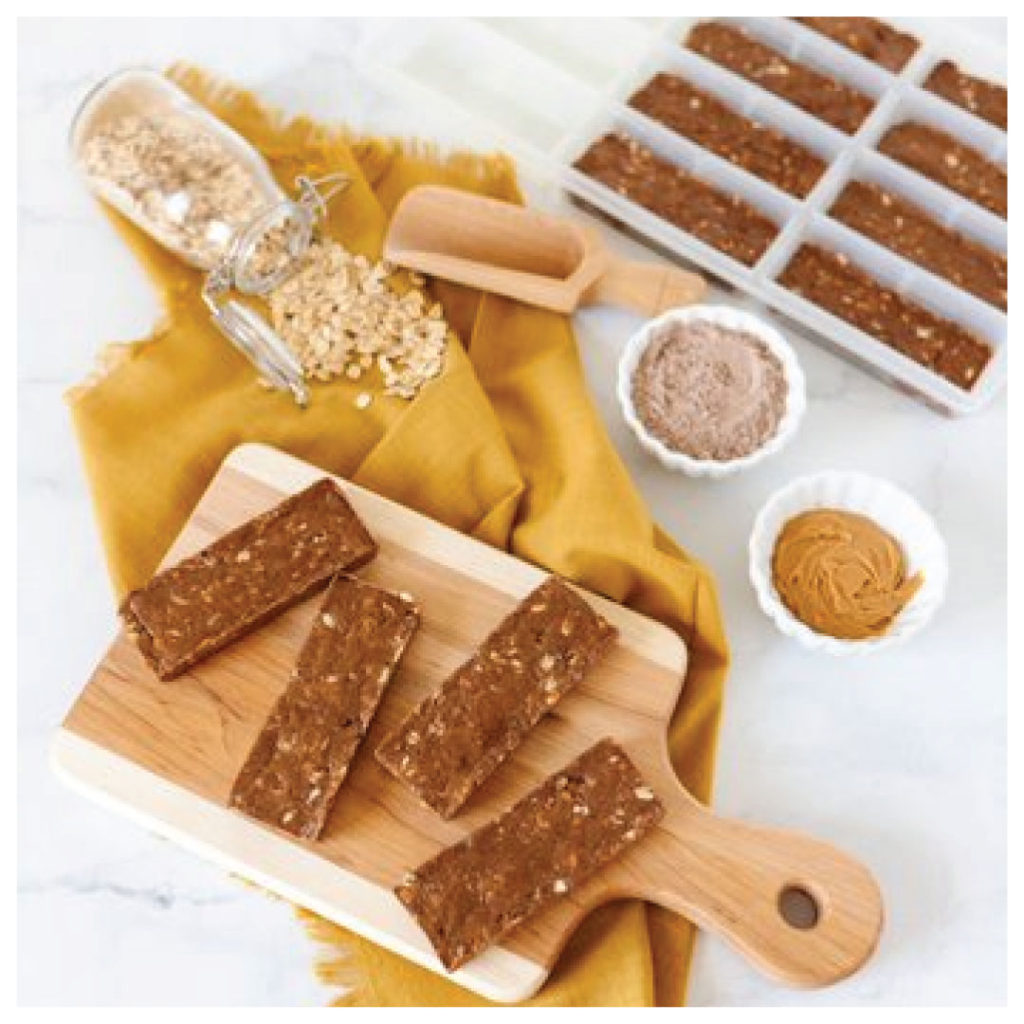 1 cup old fashioned, raw oats – I use @zegofoods double protein oats
1 cup peanut butter @onceagainnutbutter
1/2 cup clean, vegan Dutch Chocolate Protein Shake Mix – DM me for the one I'm obsessed with!
1/2 cup raw honey
1/4 cup flaxseed meal
.
.
.
Mix all ingredients in large bowl then spoon about two tablespoons into each cavity of the Granola Bar Pan. Wet fingers or Granola Bar Press with water then press mix down to compact ingredients.
Freeze for 60 minutes. Release bars by pulling edges of pan away from center then push up from bottom to pop out each bar individually.
Store in freezer or refrigerator in air tight container for 7-10 days – I doubt they will remain uneaten for that long though
Enjoy!!!