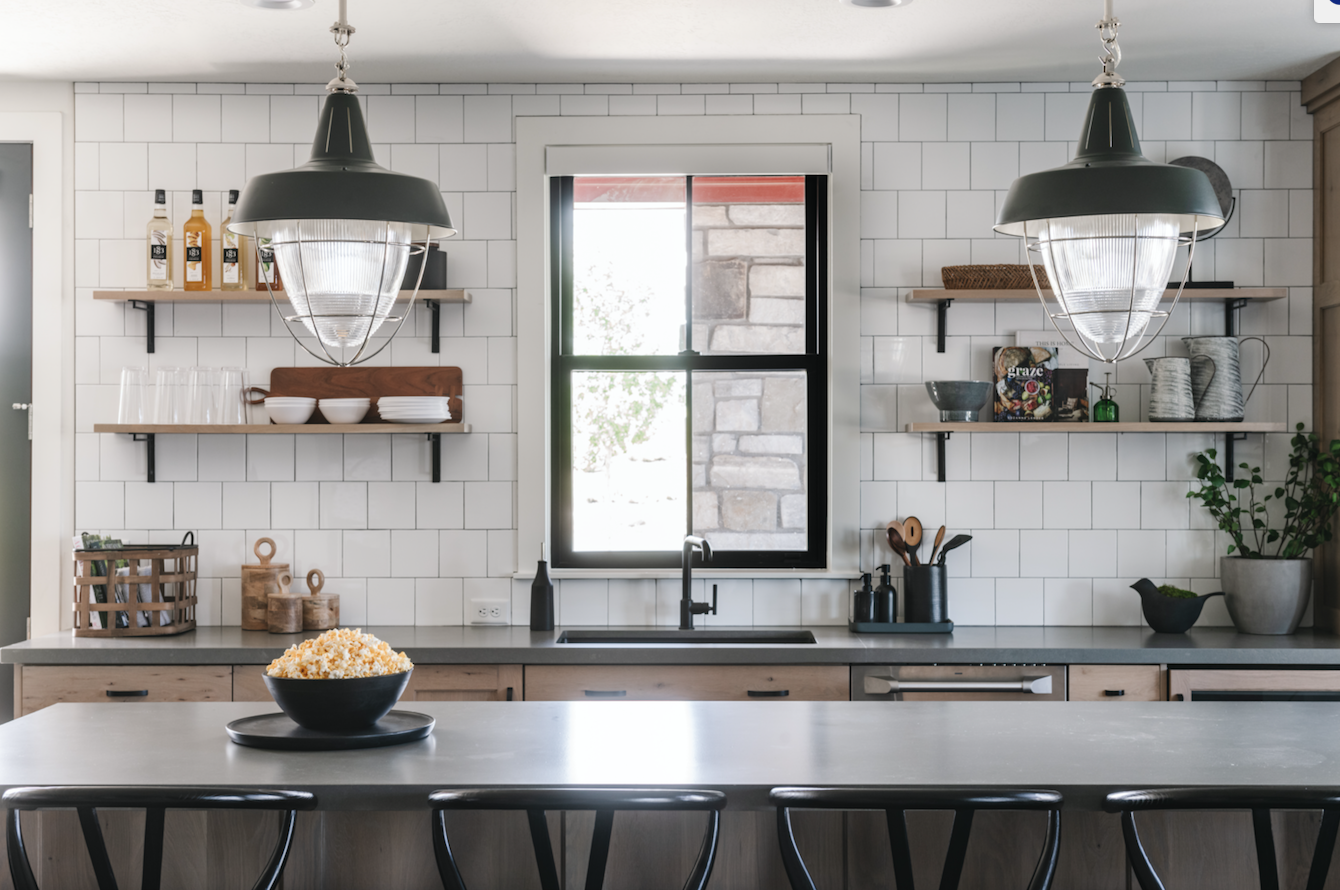 Liv Designs: Relaxed Modern Lakeside
This project was coordinated by Lead Designer in our Rocky Mountain Region, Deboni Sacre. The team worked hand in hand with Rainey Homes to create this custom home, reworking an already great floor plan to create some custom touches for the client's lifestyle.  Today we will highlight a few of our favorite rooms!  Come on inside.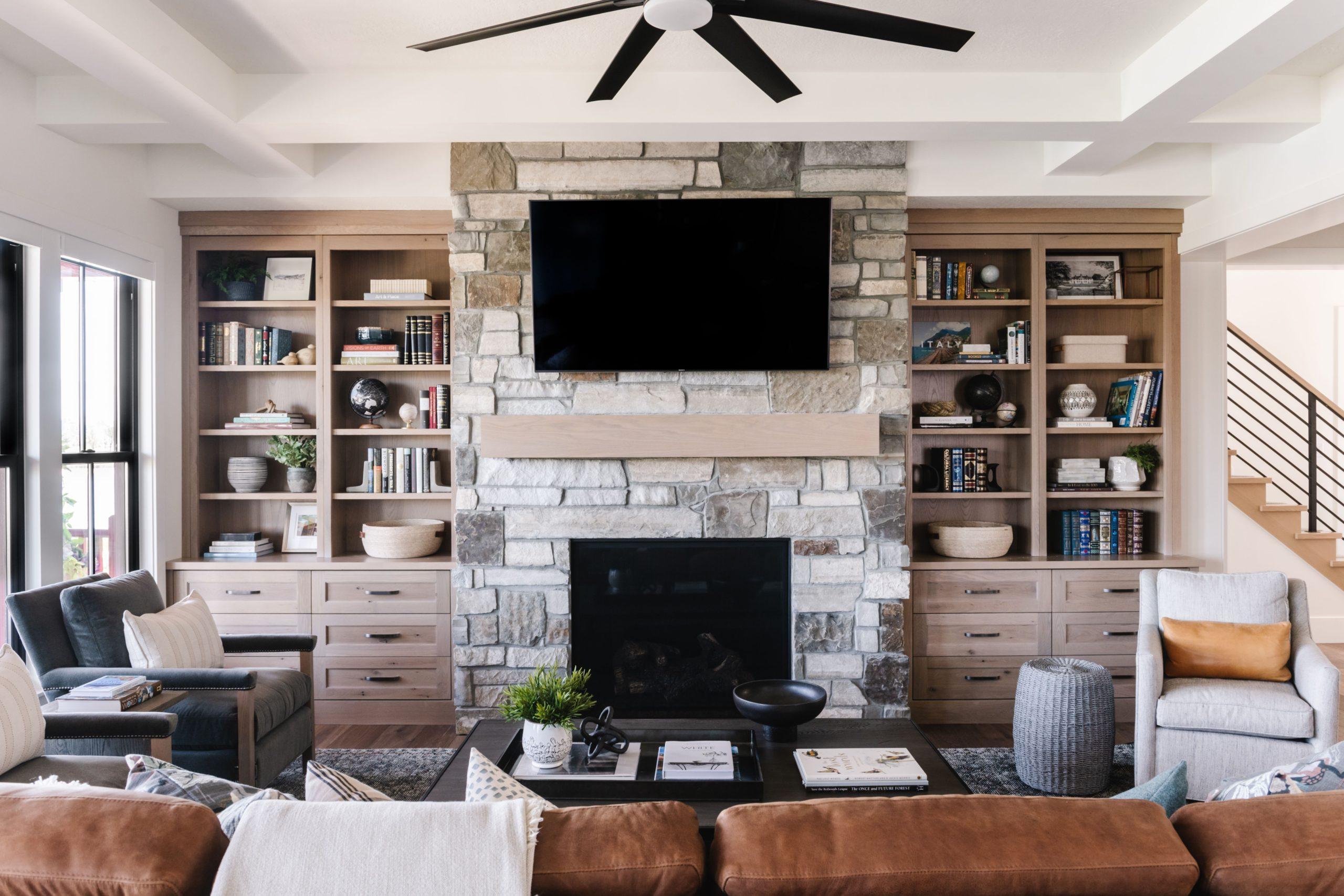 In the entry we kept the style simple and modern with white oak end caps and a horizontal black steel railing. Off the entry, the great room is a relaxed room with a stone fireplace, motorized leather reclining sofa with 4 amazingly comfortable reclining seats. The Liv Designers also used loads of oak tones, stone, and splashes of earthy colors to bring an outdoors-in vibe.
Speaking of those oak tones, did you notice the amazing shelves? It doesn't hurt that our clients have an amazing book collection. Also on the shelves, we were able to mix in some of the family's globe collection from all over the world. We love that they wanted this memorabilia included in their final look. Layering their art and books against each other gave us the opportunity to create these very meaningful arrangements. A vase here, some bowls there. Deeply personal art all around.
We designed the kitchen pointing to the focal point; a fantastic brushed stainless steel hood.  The dark cabinets make the white tile pop, giving the room high contrast that results in a resounding "wow". Quartz concrete countertops top the rustic oak island and both keep the look relaxed. We styled the shelves with functional items while also adding personal accessories. 
The space plan for his and hers office brilliantly combines a bath and a technology office. This custom art was a perfect addition to the room. Sometimes custom art is the only way to go to round out a beautiful room design. The shelves store all the favorite things of this natural creative.  We styled the shelves to keep everything organized while also highlighting some personal accessories.
Our team selected the art piece to be the perfect scale for the room and incorporate color in to the room that is soft but also has that lovely pop.
This gorgeous custom bathtub from Kohler is one of our favorite features in the bath. Built-in shelving is perfect for keeping things tidy but also creating a beautiful space. And that custom mirror? Coming soon to our website shopping page! 
The lighting we selected is this radiant jewelry piece —  the perfect cross between modern and feminine. Shop it on our website
The wood elements and cool colors of the texture rug in this bedroom room make it a perfect space for constant relaxation.
The Liv team is delighted by how this home came together with the combination of the client's input and the expert designers on our team. We can't wait to do more beautiful projects like this one! Contact us to build your dream home!