Are you drooling yet? These bars truly are as delicious tasting as they are looking. Get ready for a happy dance in your belly. Because these bar meet all those expectations. Homemade, nutritious, and oh so tasty. I'm going to say it now, you're welcome. 
Things we love in our granola bars are: homemade, protein powder, and tastes good. This recipe checks all the boxes. I wish I could say, they last longer than a day at our house. They really are THAT good. Thank you to our friend, Catrina, at Granola Bar Pan for sharing her images and recipes with us all. We are glad she did.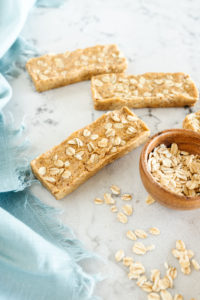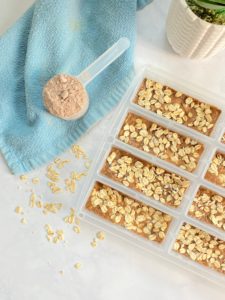 Going through caner treatments, I had quite a few worries. One major one was my nutrition. Being a nutrition specialist, I understand the importance on getting key minerals into my diet for optimal health. However, during treatments I was so sick, had no desire to eat, and food I once enjoyed tasted awful (some things still do)!
I was introduced to Catrina of @garnolabarpan and my world was changed. With her creation of the pan and recipes she shares, I was able to create a simple food that was nutrient dense and palatable. I'm very grateful to Catrina and her experiences that helped me in gaining the needed nutrition and energy during my treatment and battle.
Here is a recipe Catrina shares which is one of mine and my families favorites.
No Bake
Texture: Soft Creamy
Servings: 12 bars
Prep Time: 12-15 minutes
Freezer Time: 30 minutes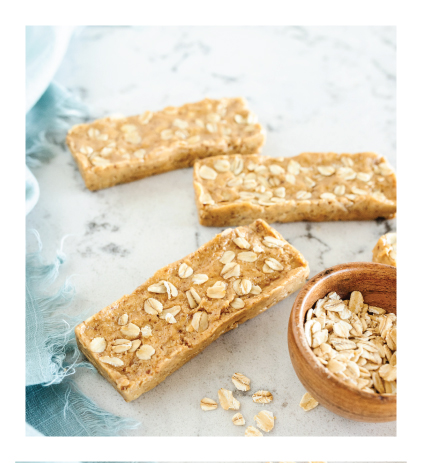 1 cup (250g) peanut butter (or seed butter)
1 cup (90g) raw, old fashioned oats
½ cup (34g) non-fat dry milk (can omit), add ⅓ cup more oats if omitting dry milk
¼ cup (28g) flaxseed meal (can omit)
¼ cup (45g) mini semi sweet chocolate chips (optional)
No prep required for Granola Bar™ Pan (GBP).
In Small Bowl mix peanut butter & honey.
In Medium Bowl mix oats, dry milk & flaxseed meal.
Add wet ingredients to dry ingredients, mix well.
Spoon equal amounts of mix into each cavity of the GBP. Use spatula or spoon to firmly press mix in.
Place in fridge for 60 minutes or freezer for 30 minutes.
To release bars: pull sides away from middle of pan & push up from bottom to pop out. Store in airtight container/bag on counter 3-5 days or in fridge for 7-10 days.
***Any nut or seed butter can substitute the peanut butter.***
Enjoy!!!
Love, The Liv Team
PS You can find our favorite granola bar pan here: https://granola-bar-pan.myshopify.com