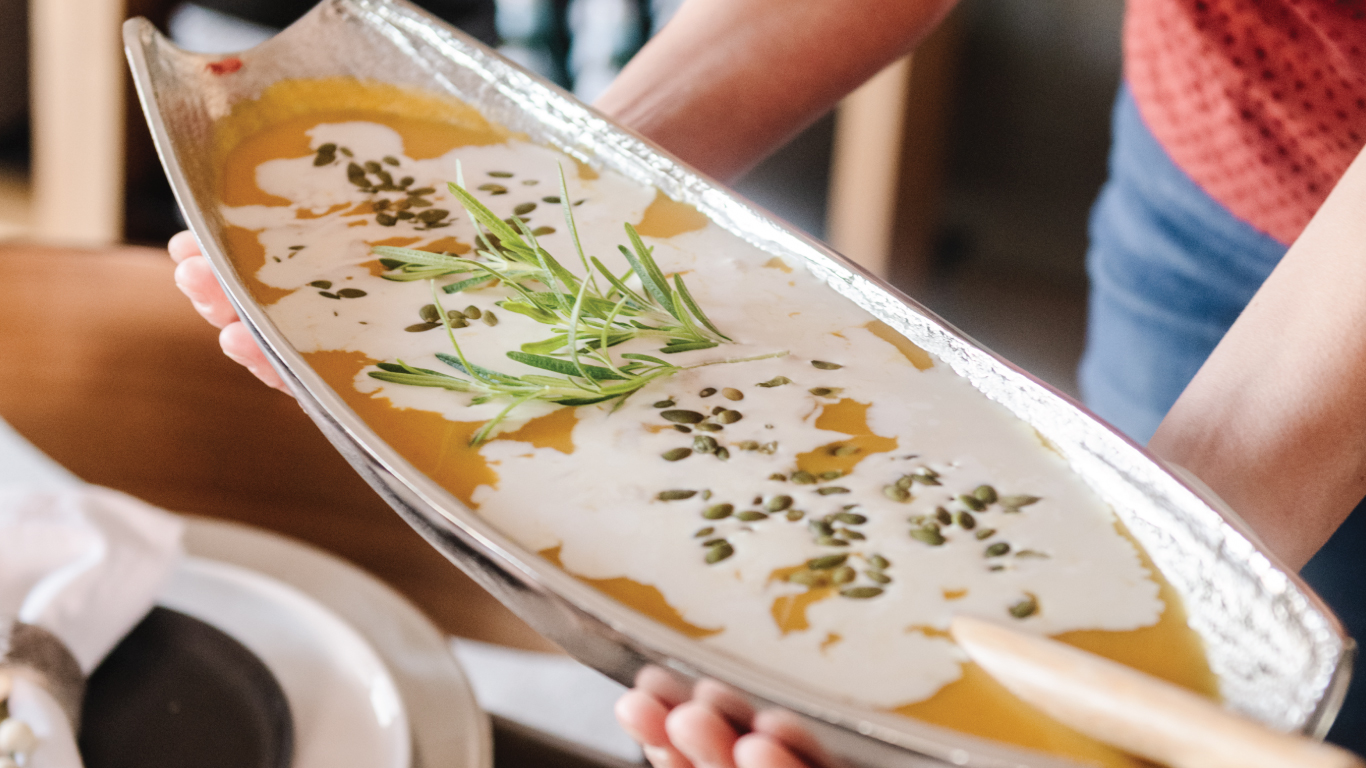 Butternut Squash Soup
Makes 4 servings
350 calories
INGREDIENTS
8 oz. cubed butternut squash
6 oz. raw sweet potato
1 medium sized carrot, skinned & chopped
1 celery stalk
1/4 cup yellow onion, chopped
1 tbs. olive oil
1 cup low-sodium chicken broth
1 cup water
Salt & pepper, to taste
Toppings per serving:
2 sliced turkey bacon, cooked & chopped
2 tbs. non-fat greek yogurt
2 tbs. shredded mozzarella cheese
Chives
INSTRUCTIONS
Preheat the oven to 400 degrees
Chop all vegetables, potatoes, and squash. Place in a single layer on a large baking sheet lined with parchment paper. Drizzle with olive oil. Roast for 40 minutes.
Remove from oven and pour all ingredients from pan in a high-powered blender with water, chicken broth, salt & pepper, or add to a large pot and hand emulsifier. If soup is too thick, add more water until right consistency is reached.
Serve warm topped with bacon, yogurt, cheese, and chives.