Decorating trees can be an enjoyable and creative holiday project. Depending on the look you are going for, there are many fun things to do to make it truly unique. You'll generally want to determine the feel you are aiming for and then start with ribbon or garland. Using various shapes and sizes of ornaments adds variety and keeps it interesting.  
Let's take a look at two trees we had the privilege of decorating for the holidays. 
For the first tree, we wanted it to feel more organic and natural. The house is right next to a lake, so we tried to mimic the environment as we set the tree's theme. We used ornaments and accents that had an earthy tone of creams, whites, golds, and weathered woods. Luckily, the earthly look is very in right now, so we had many options to choose from. Look at these beautiful light brown wooden beads we scattered throughout the branches. Of course, in true Liv fashion, we strung some garland to add to the lakeside vibe. One thing genuinely unique to this tree is the stunning stone ornaments. Aren't they darling?! This helps give a very organic feel. We also tore an old piece of linen into smaller pieces and tied to around branches to give it a casual look and help the tree look fuller. Notice how these glass and gold stars add texture and shape.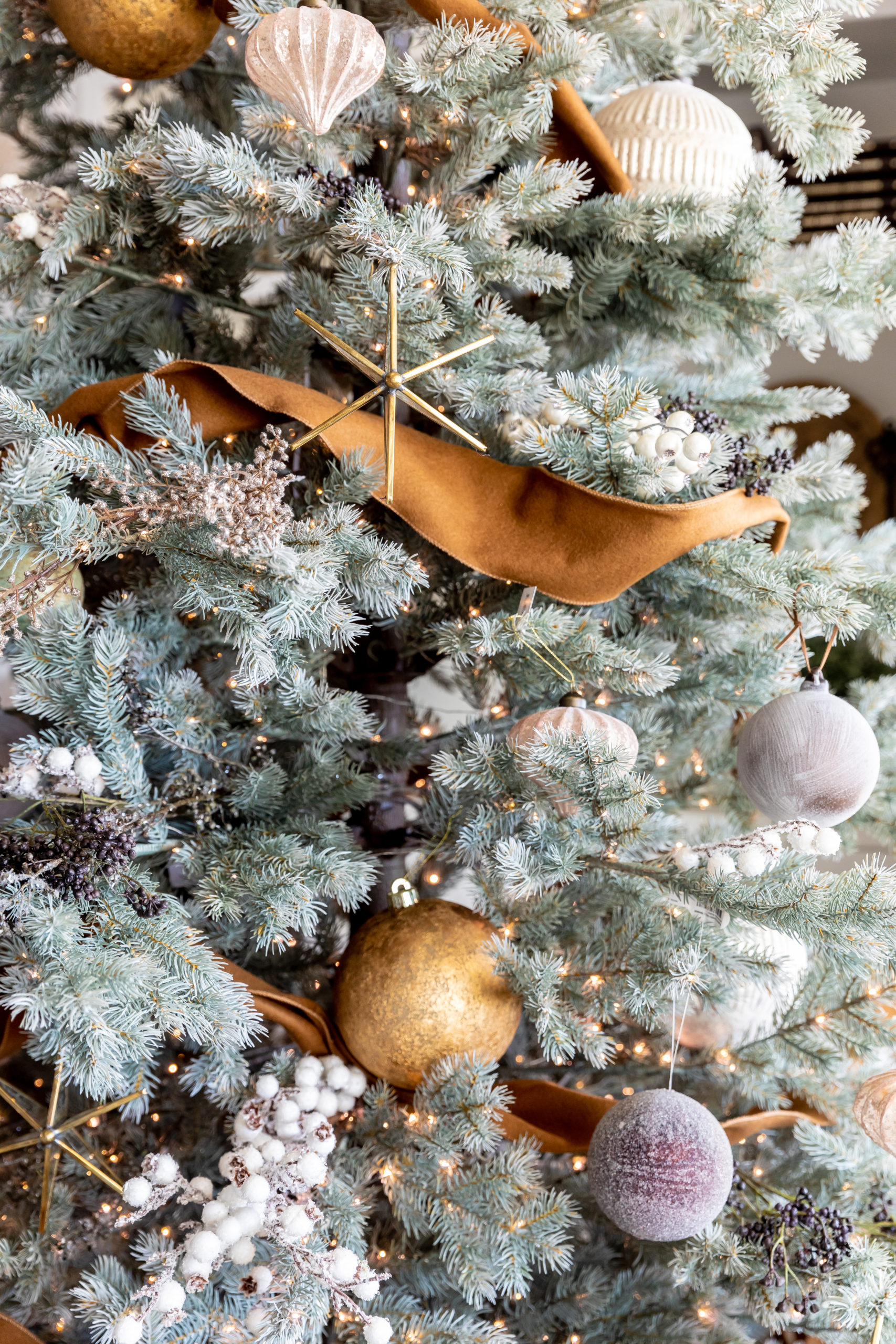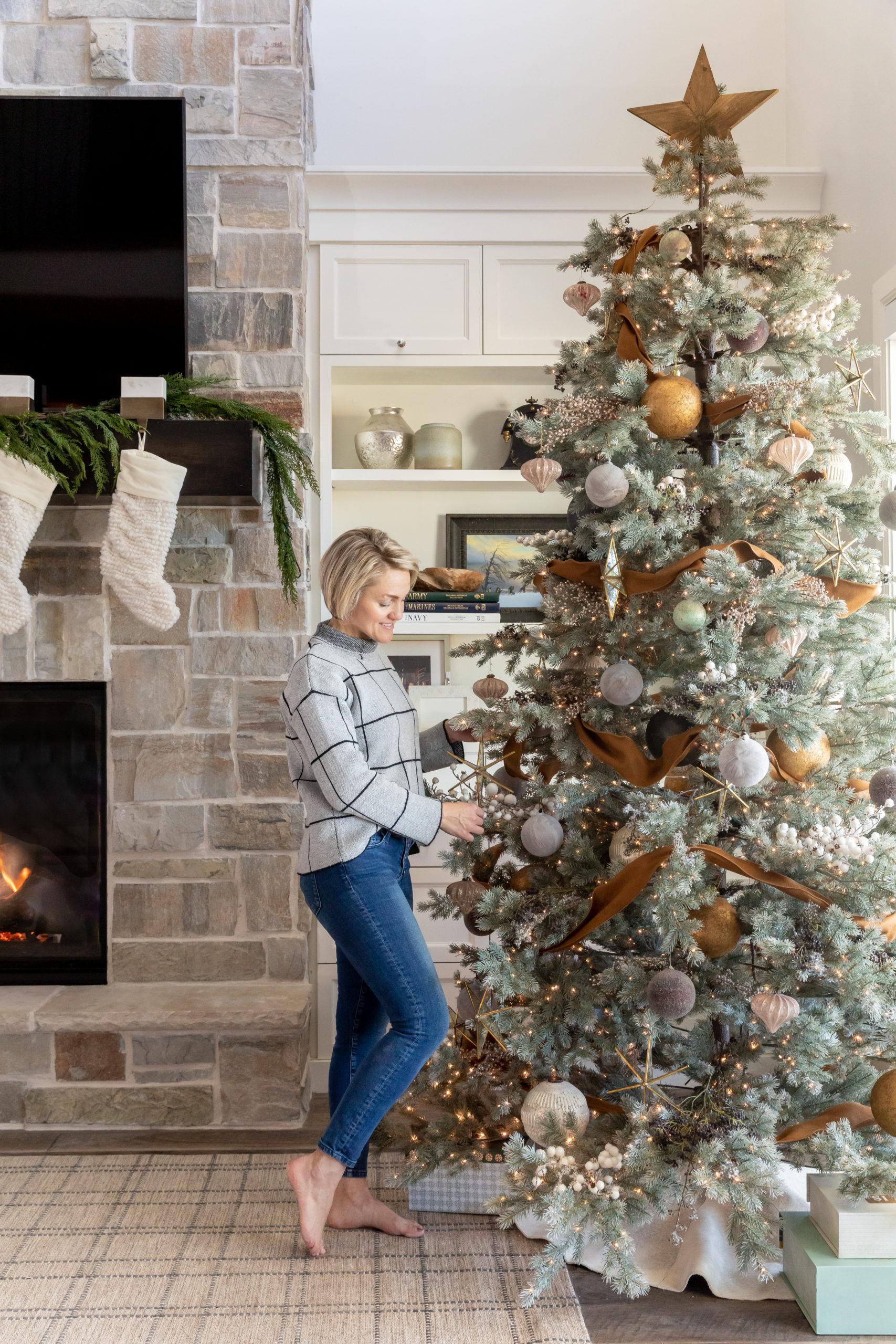 The second tree was designed to be a little more sophisticated. Due to the large scale of the room, the tree had to make a statement. We kept the scale in mind as we picked out the ribbon and the ornaments. The color scheme was kept to granite, dark burgundy, with gold and a very organic pink. We used a thick wool ribbon to create a pretty background for ornaments. Speaking of ornaments, we choose to go with large 5-6″ one's to help fill up the large tree's negative space. Adding different shapes such as the star and teardrop, just add a little something special. We also decided to use several natural picks with some sparkle to add to the ambiance of Christmas.
These are just two examples of the trees we decorated that showcase the creativity of our designers. Whether you are going for a natural organic look or a regal, sophisticated one, shapes, color, and scale are all very important to consider.