The Marriage of Two Design Ideas
Marriage, marriage is what brings us together today… or has the potential to make you want to rip your hair and ask yourself, "why?" Let's not let that happen. Finding balance in a marriage can be tricky enough; adding different design preferences into the mix can complicate things even more.
Here at Liv, we work with clients struggling to find a style that both people fall in love with. As we all can relate to the ups and downs of finding that perfect balance as a couple, it can be quite tricky to find a balance to create a space that both you and your honey can feel comfortable in and enjoy. Most of us can agree that our husbands would not be thrilled to live in a house with floral curtains and throw pillows. Nor would any of us love our house donned in motocross décor. Our fabulous design teams are currently working with a client whose partnership has styles that clash.
This is a second home for them and acts as a mountain retreat with a side of modern touch. One of them leads towards a masculine/modern style, while the other is a more relaxed/casual style. Below are some inspiration pictures from each of them to achieve a great room.
The picture on the left shows a very modern, sleek take on design — clean straight lines, simplicity, and balance. Now let us look at the image on the right — curved lines, plush textures, more color, and antique casual furniture pieces. To truly bring their vision together to be a place that they can both be happy and comfortable in, our design team established what it was about each style that each client was drawn to. Then they worked on finding pieces that could highlight precisely what drew them towards the inspiration; think sprinkled doughnuts or the coziness of those amazingly plush Minky blankets that you can just disappear into another world.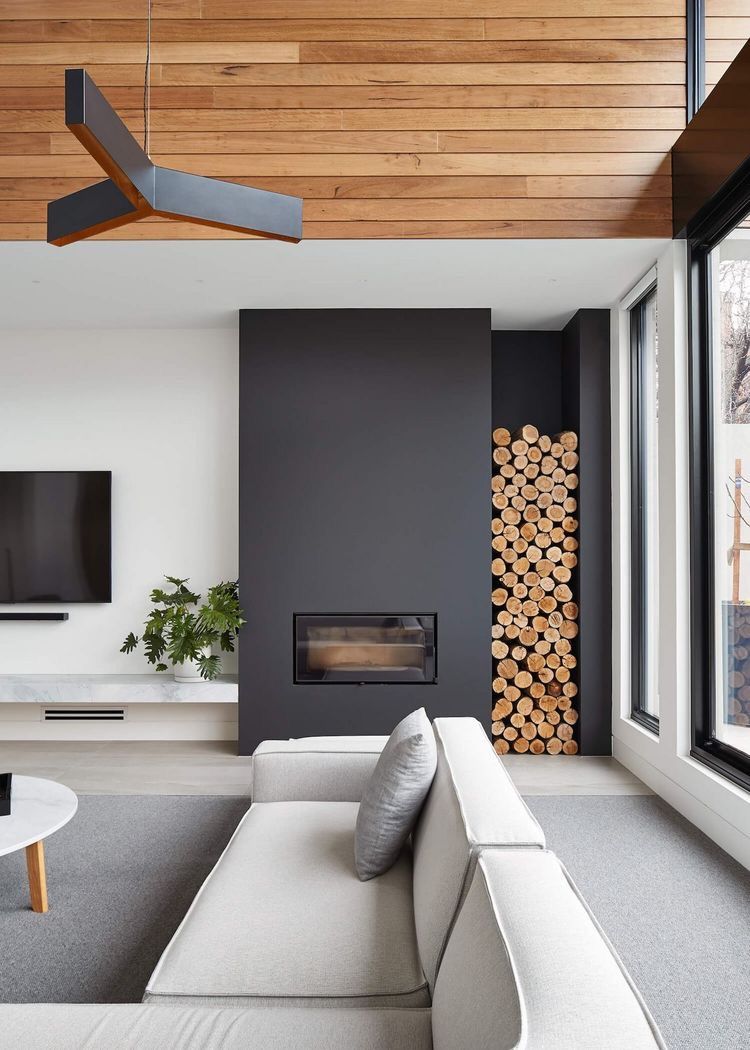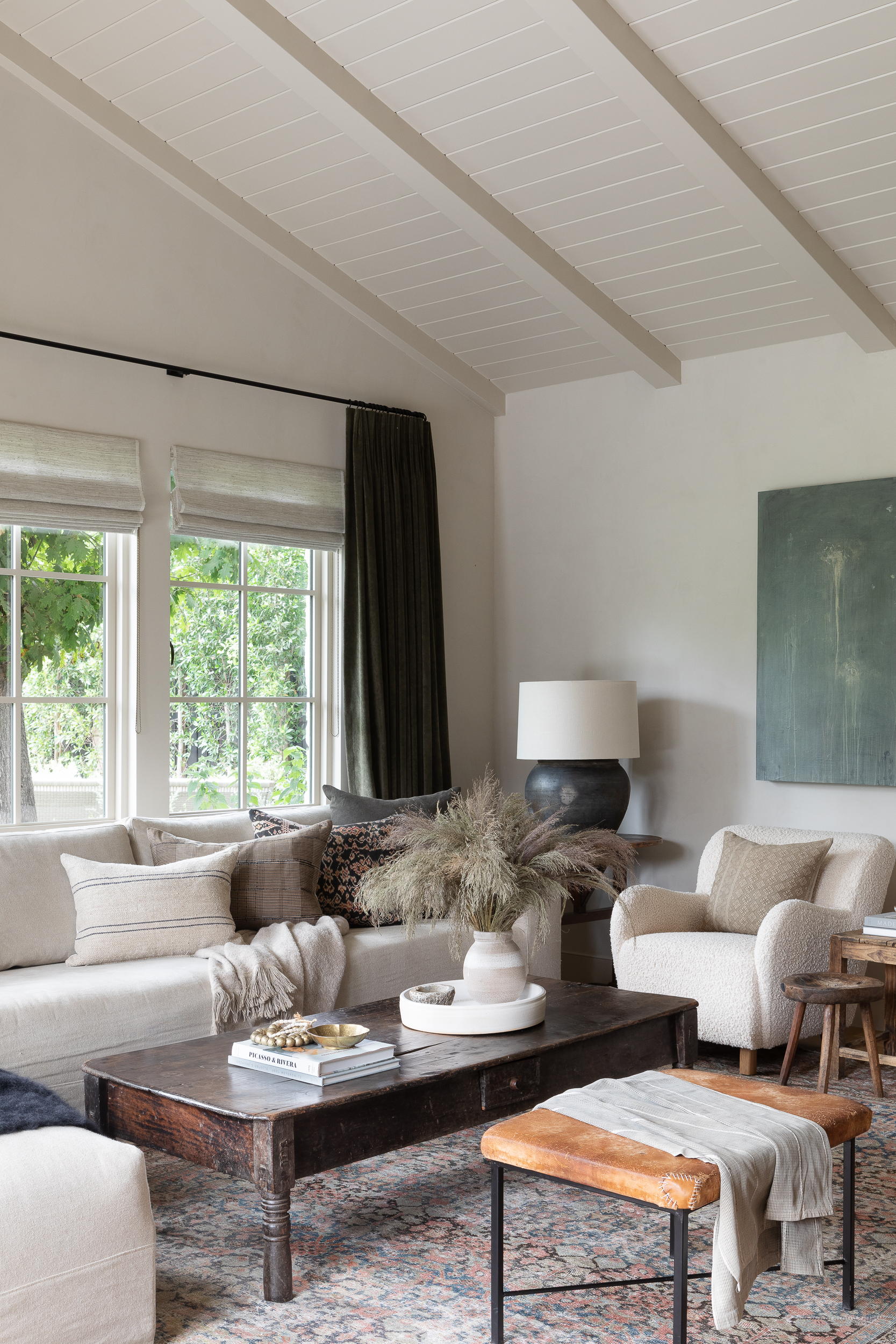 To bring this marriage of two designs together in perfect harmony, we started with a rug — a rug says it all. This rug was the perfect marriage of the two styles, with its muted tones and colors adding color while still keeping things fresh and clean. We struggled to find a couch that felt masculine and casual, so we decided to include the best of both worlds, think Beauty meets a more refined yet still rugged Beast. One sofa is a hearty leather sofa that captured the modern look we are going for. The other is a beautiful linen curved sofa that perfectly reprints the casual beauty of the relaxed style.
We carried the modern accents through the room by adding the metal stools with an absolutely beautiful curve that compliments the curved sofas. To warm up the space and add that casual vintage style, we used a lot of light wood. As you can see, we added this through the coffee table, sofa table, and accent stool. A lot of the relaxed, casual client wanted was woven material that we added through the back of the accent chairs and the lamps on either side of the modern sofa. Have you ever seen anything come together so well?
In the end, this room ended up being one of our favorite rooms we've designed in this house — even though it took a lot of conversations, time, and compromise. We're not marriage therapist but sounds like good advice when trying to find balance and harmony in your marriage as well. We can't wait to see this room in action when we install it later this year. Stay tuned!