Bright & Stylish Living Room
When we began this project, the client was having a hard time envisioning how the space would look and feel. We knew they wanted a gorgeous style combined with usable functionality, so the Liv team got to work! We are so happy with the end result – and, most importantly, so is the client. 
Usually when starting a design on a room, we like to start with the rug. The size and colors of the rug always play a huge part in designing the rest of the room, so we chose a beautiful 12×15 to really ground the room and pull in some gorgeous colors.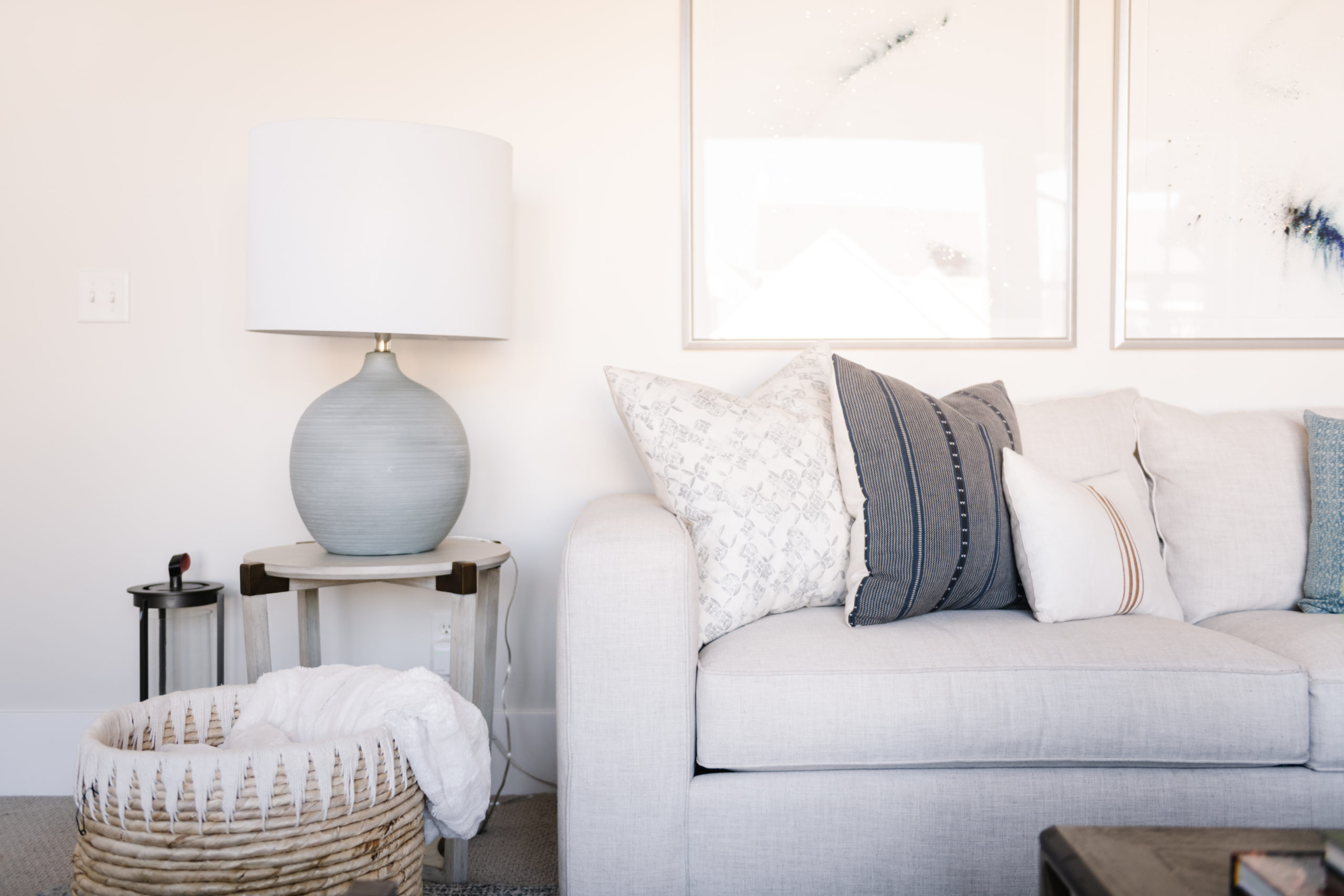 Now – to the furniture! The ivory sofa is such a great pick because it's a top seller for many reasons. The best one? It's affordable! We love the way the sofa gives every room a contemporary and comfortable feel. From there we also wanted to pull in some warmth so we added a leather sofa to round out the colors. 
Now… filling the rest of the room. We wanted to pick the ideal coffee table that was square in order to fit the room perfectly. We loved the way the table looked in the room, but also that it left space for the stools which – bonus! Creates some extra seating for those larger gatherings while adding some organic texture. We love textures! 
We knew we wanted to add some more seating, and the client wanted it to be functional to have a spot for watching the kids in the backyard. We all loved these blue swivel chairs that tie in the colors perfectly, in addition to creating that functionality. 
Again — we LOVE texture! Pillows are always a great and easy way to throw some intriguing texture to a space. Plus they make the seating extra comfy. 
Finally, we knew the room had to have some statement lighting, because what room doesn't?! The design team chose these large natural blue lamps, which are perfectly scaled for the room and match the aesthetic all of us were shooting for.