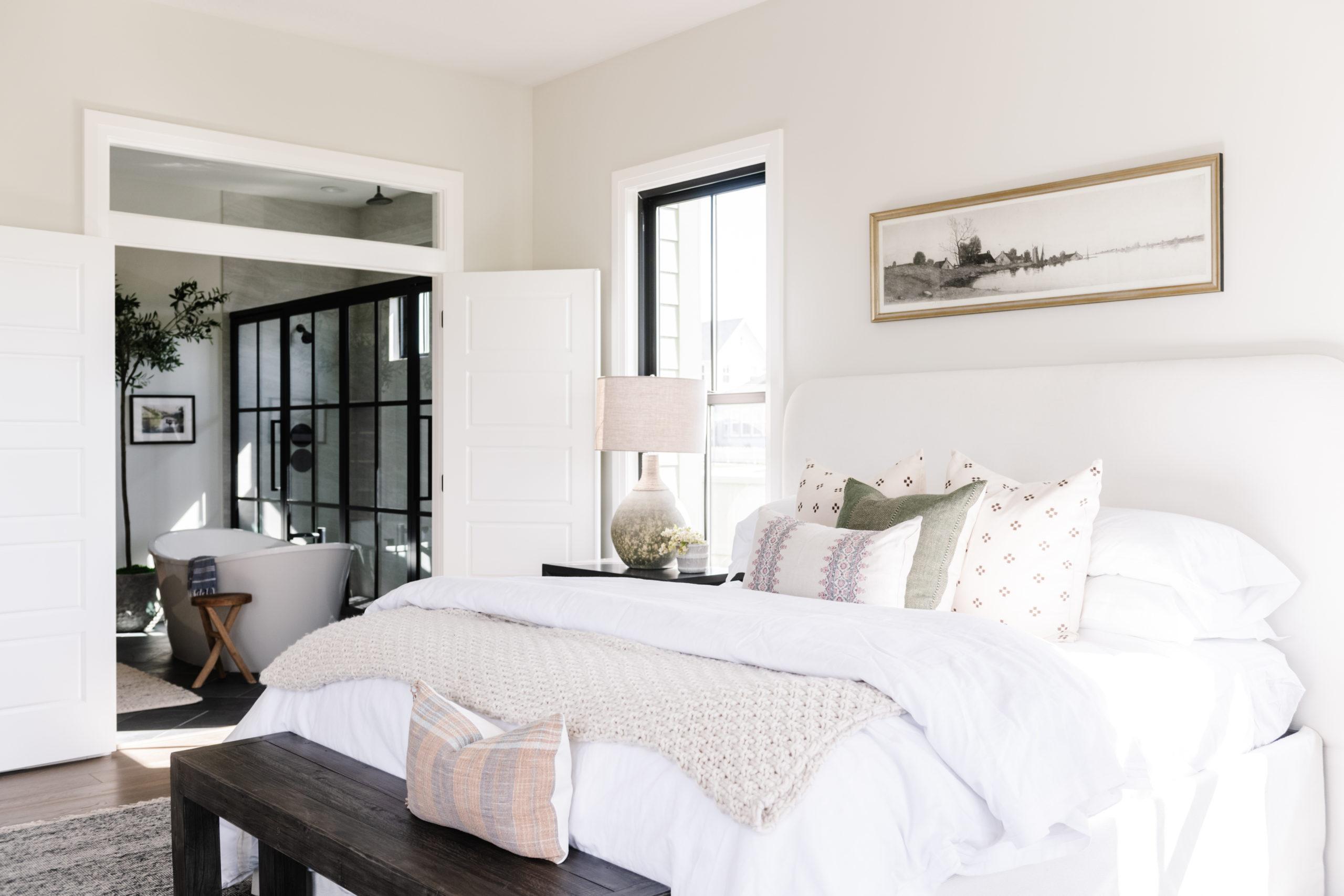 A master bedroom is one of the most essential spaces in a home. It's a place to relax, unwind and it even has to power set the tone for your day in the morning. While everyone has their own unique goals for creating their master bedroom, here are some tips and tricks to make your personal space feel more put together and become a little haven for you.
First, start with color. We can't stress how important colors are. They are the starting point for setting the mood in a room. Soft, neutral colors are our go-to's. Whites, soft greys, and blues all give a sense of serenity and relaxation. And after a long day at the office or tending to the littles, who doesn't want to escape to that?
Once you find the perfect color, focus on your bed. The bed is a focal point for most master bedrooms, so comfort and aesthetic are equally important. For maximum comfort, we usually choose an upholstery bed frame. We love how easily these are customizable with texture, color, and pattern to truly make it your own.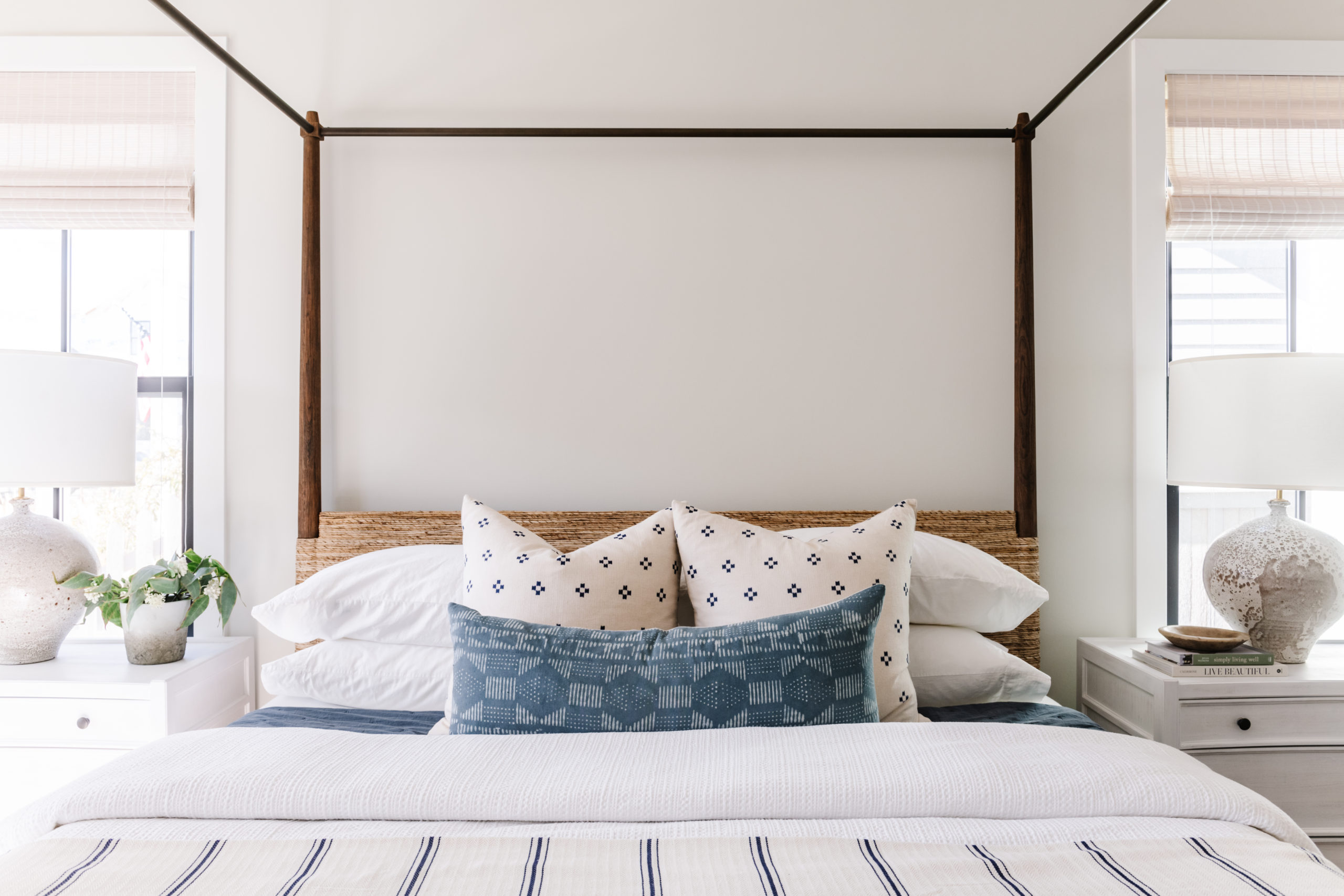 Now let's talk lighting. Next to color, lighting in a master bedroom is critical for comfort. Where possible, utilize natural light. If you have big, beautiful, windows don't be afraid to really tap into the light they provide. Another thing to consider is that drapery and window treatment adds texture while making a room feel inviting. Sometimes natural lighting isn't always possible, and adding exterior windows can get very expensive. Just focus on what you can.

New electrical is a great way to go if it's in your budget. You can add various different types of lights with a range of colors to create different moods. An inexpensive but super impactful, lamps are Livs favorite addition to a bedroom. They help add a range of lighting options while completing the desired look. Remember to choose an appropriately scaled light for your bed and nightstand. Selecting an appropriately sized lamp opens up the possibility of adding fewer accessories to your nightstand, so it feels wholly designed but avoids unnecessary clutter. 
Texture isn't often the first thing that comes to mind but plays a major role in feeling comfortable in your room. Texture adds dimension to any room and creates a positive space to draw your eye. Pillows and throw blankets are a perfect and simple way to add texture. They both add a layer of coziness to really help pull it all together. There's nothing more inviting than a plush comforter paired with a thick textured blanket and large throw pillows.

Depending on the room, a rug can really help to add texture to your master bedroom. Choose a cozy rug that fits the space well and is made of quality materials. It should lay nice and flat. Don't be afraid to get some rug grippers if you have hardwood or tile. You don't want to be tripping over the rug.
Finally, the scent is also an often overlooked but key factor in your space's overall feeling. One of our favorite ways to add a slight but impactful aroma to your room is an oil diffuser. DoTerra offers hundreds of scents to optimize comfort and relaxation in your space. Lavender has a calming effect for nighttime, and a bright citrus scent can help make waking up a little more refreshing.