Is there anything worse than clutter? You know the type – the pile of who-even-knows-what on your nightstand staring you in the face. Whether it's your significant other's stuff or, shamefully, yours – we can all admit we have more clutter surrounding our bed than we'd hope for. The cords, books, tablets, loose change, wallet, or whatever has become a permanent dust collector in your room has got to go. But where?  
We will let you in on one of Liv's favorite tricks to help you declutter your bedroom. You ready? Utilize the furniture. More specially a nightstand. And not just any nightstand, one with large drawers is key! This is one area that is worth it to splurge a little, as it can really make or break both the functionality and the look of a room. Find something with some organizational capabilities to help hide all that unfortunate but necessary bedside clutter. If your room allows, consider having one on each side of the bed. Maximize the space and minimize the clutter.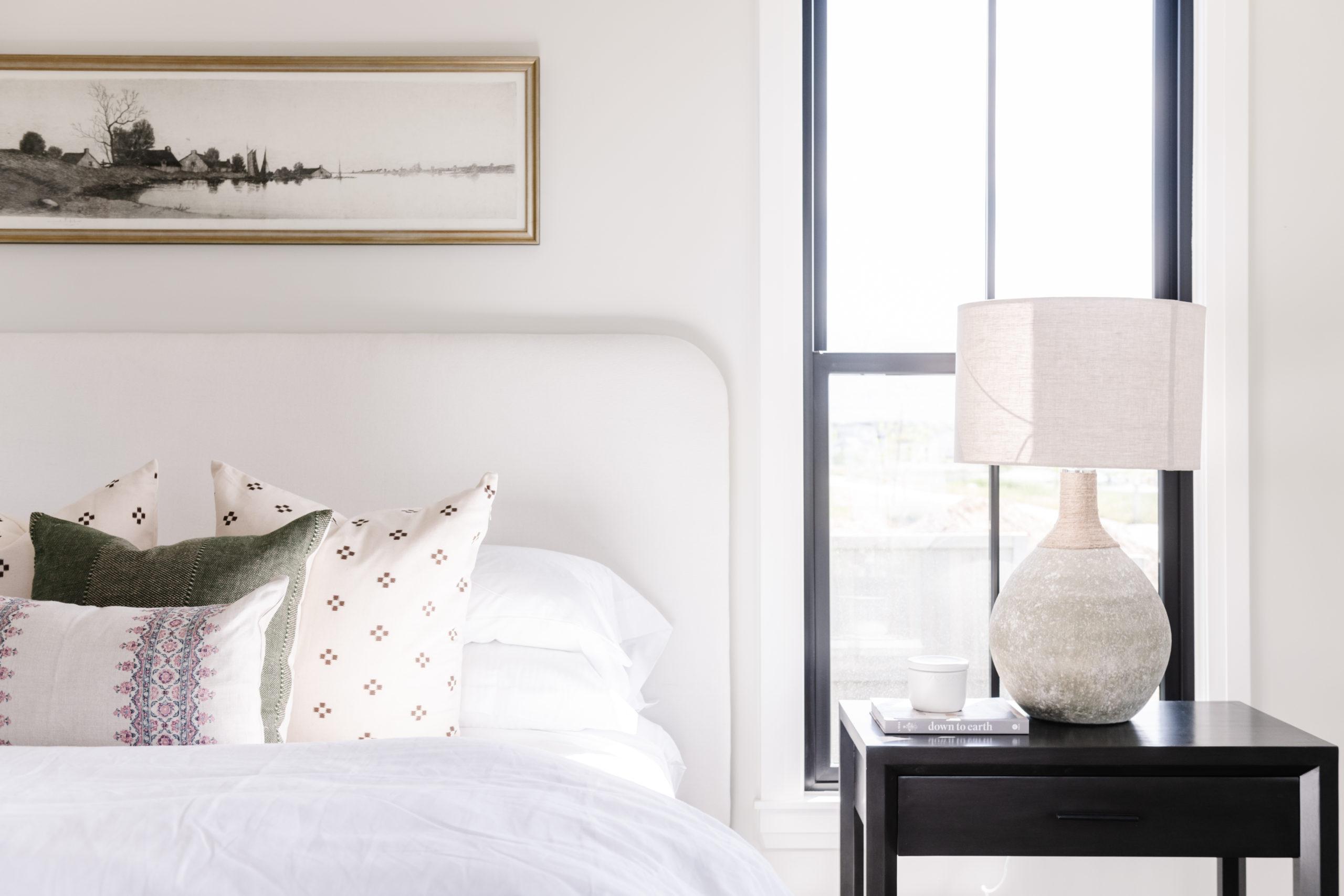 A big trend that our team is seeing right now is nightstands with cutouts in them like the one below on the left. In this design, we love to use a catchall basket. These are a perfect way to store all your bedside must-haves but display it in a way that appears neat and tidy. If you still feel like there isn't enough space for all your belongings, we like to incorporate another dresser for things that don't need to be reached every night. 
A great nightstand is perfect for the kid's bedrooms as well. If they're anything like most kids, they like to collect lots of knick-knacks. As a mom of boys, I'm constantly astounded at how many legos we have in our house! Nightstands create a space for them to put their favorite treasures away, so they aren't staring you in the face every time you walk into their room — or stepping on them! If they have a place to put their things, they might even get excited about their special hiding place for their toys, electronics, or crafts. 
A guest bedroom is a place where you can get a little more unique: drawers aren't as important for storage, so let your style personality shine. Use a fun wicker nightstand or fresh modern nightstand with no drawers. Remember, the scale is still very important, so find something that matches the space. 
It's true what they say, there's a place for everything and everything in its place. When you follow this old adage, you'll have less chaos and more order, keeping your bedrooms a relaxing place to be.