European Garden Dream House
Our newest project we are working on feels like something right out of a fairytale! We are so excited to work with our very talented client on this European inspired build. This house will sit on several acres of land out in the country, which is perfect for a large and glorious European influenced dream home.
The client has a large family with several older children and needs plenty of space for all of them when they come to visit – plus any and all grandchildren that come throughout the years. Wink, wink, nudge, nudge—no pressure to get started on having those babies. And what child doesn't imagine going over the river and through the woods — and then out into the country — to Grandma's European house? It's every child's dream, not to mention every grandparent's hope, to have a magical place for the kids to run and play. This build is going to be just that!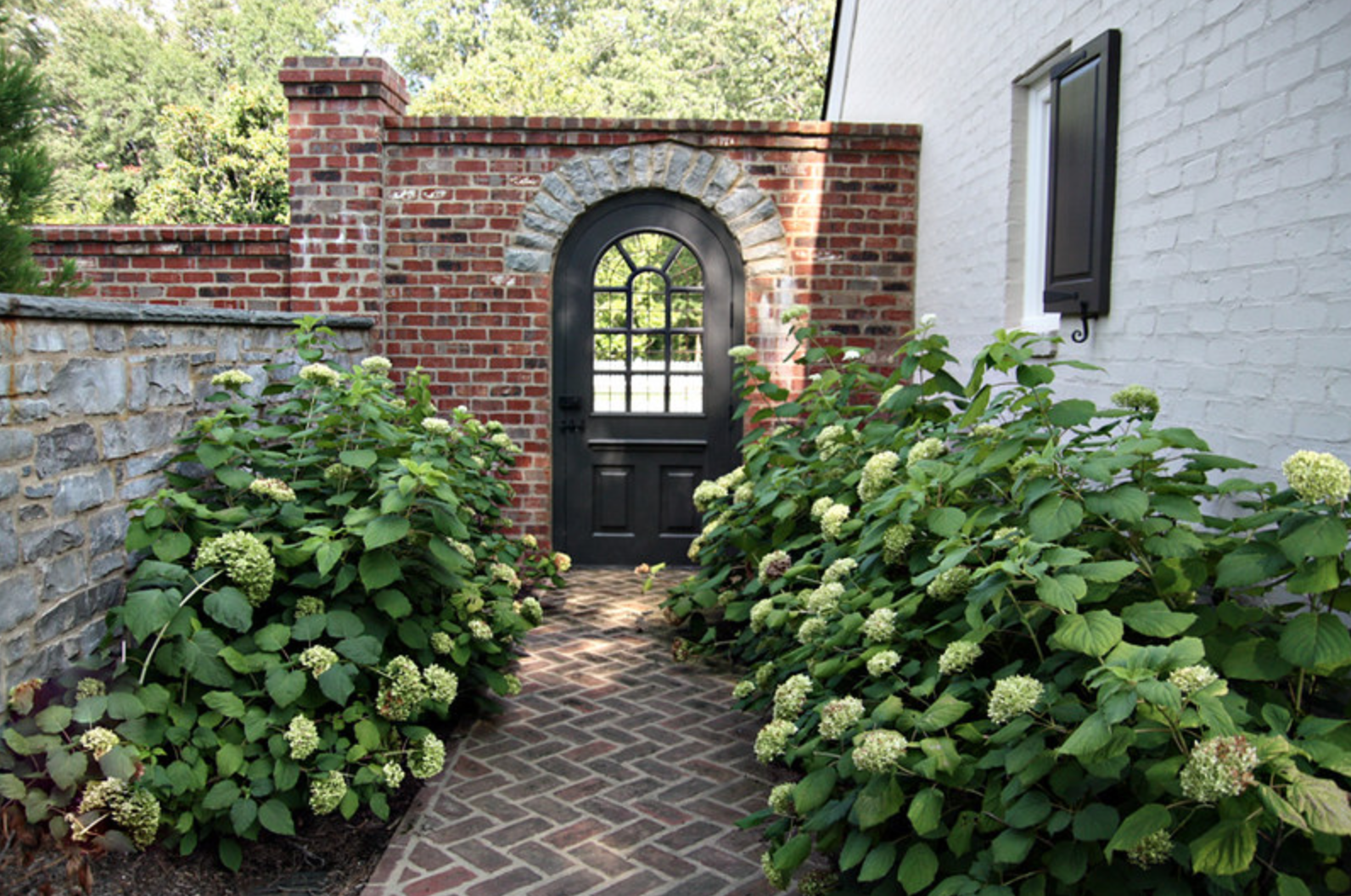 To get started, we decided on three different materials for the exterior of the house: brick, natural stone, and a soft stucco. Since it's a large build, our team wanted to add variety and dimension to the home without going overboard. We didn't want to get too carried away because it can feel busy with too much going on and can be unpleasant to the eye. Initially, when talking with the client, there was an internal debate of whether to do black trimmed windows or use a softer taupe color. Too many Pinterest inspirational boards put an image of what they thought they wanted (no shame, we've all been there – just watch the show Nailed It, and you'll understand). After some discussion, we settled with the taupe color to create a softness the client also desired. This really helps to enhance the European vibe we are going for.
This client has such a passion and love of gardening, so naturally, the landscaping will be nothing short of amazing! We want to make sure the home and landscaping don't distract from the property's natural beauty but rather showcase it and our clients' inspiring green thumb. One way we plan to do this is by including a sunroom surrounded by windows on every side for all of the plants, trees, and flowers that our client loves to grow. There will also be a large seating area to enjoy nature while still keeping some of the Utah winter cold outside where it belongs. Unless you're some Nordic princess with magical powers to turn things into ice – in that case, the cold never bothered you anyway. Whether you're an ice princess or have grandchildren who are obsessed with ice princesses, all who enter this sunroom will sure enjoy the natural light, beauty, and warmth without being outside.
Together with our incredibly talented design team, we will help her make all her gardening dreams come true. Our favorite feature that will be added to the build is the gate between the main house and garden garage. That's right, we said garden garage! This genuinely unique gate will help break up the extra-large house in a charming and tactical way. It creates relief for your eye as you are staring at this European garden dream house. While complimenting the taupe color of the windows, the gate will also help make this home feel like it's straight from the European countryside.
We're ecstatic to continue deigning this space and can't wait for you all to see the progression; stay tuned!