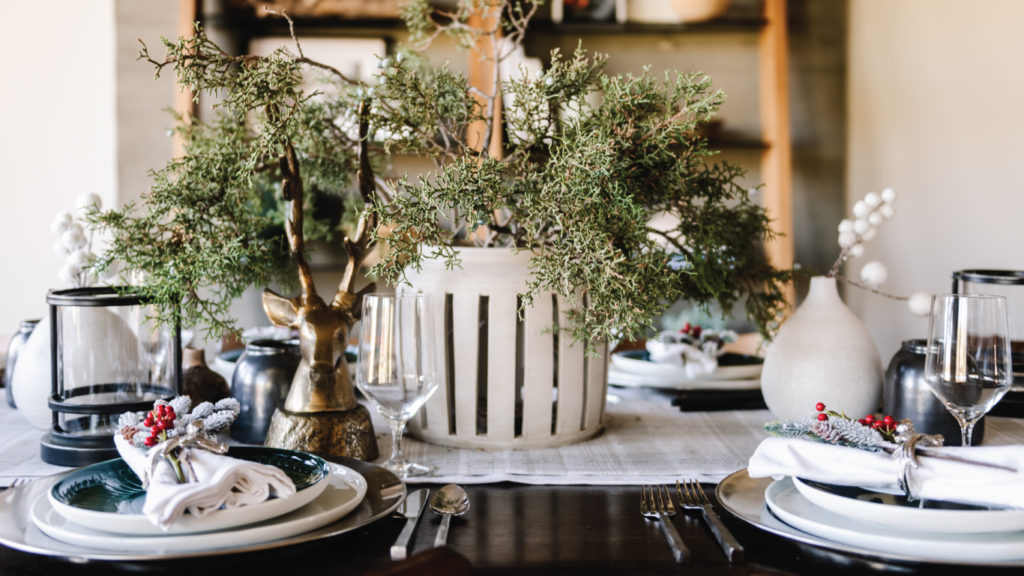 Liv Design - Creating the perfect tablescape this holiday
be the hostess with the most(est) gorgeous tablescape
Welcome to the holiday hosting season. Between company parties, and family affairs, we will have people in and out of homes enjoying our company and food. Have you wondered how to make a huge impression with not only those amazing recipes, but with the decor? The tablescape can really make a lasting impression on your style and hosting abilities. So gather around our table, and let's discuss note-worthy decorating of the table.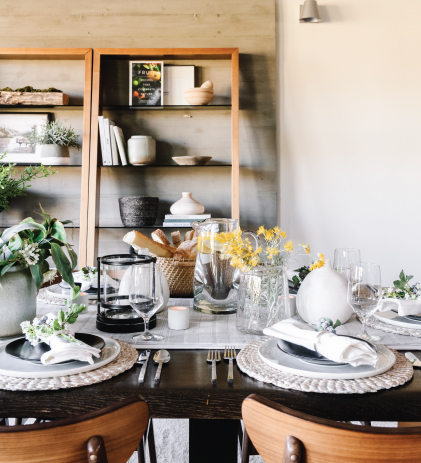 As important as WHO is around your table. So is the what is on your table. Here are a few of our tips to nail it when it comes to setting a proper table.
1. Layer up. Much like it's cold outside, add the layers. Start with a wider, thicker table runner. Add a thinner one to give depth. Same with your plates. Start with a large charger, then add the dinner plate, topped with a salad plate, topped with a napkin or name plate. Get creative on textures and shapes. 
2. Mix those heights. Much like my family has us going from 3′ to 6'2″, so should your table have a variety of heights in the center pieces. Think levels in mixing and matching those center pieces.
3. The center piece doesn't have to be a single piece for the middle of the table. Gone are the days of one large arrangement or bowl for the center of the table. Tables are bigger and longer, and so should be the decor pieces. Take them end to end  along with the table runner.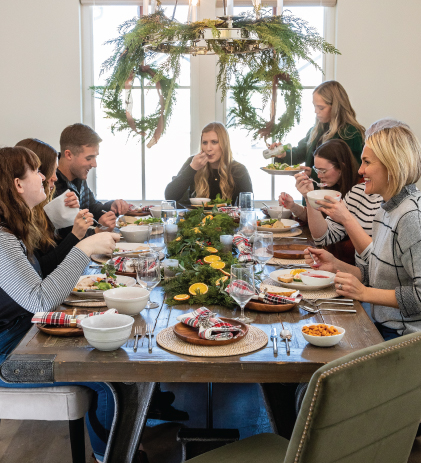 4. Serve the food in fun, creative ways. No longer does the turkey need to be the center piece of the table. In fact, food doesn't have to be on the table to be partaken of. Use the island to create a buffet, leaving the table to be decorated. Plus, then there is no awkward wondering of which way to pass the plate. 
5. Throw that color around like confetti. Get creative is mixing the patterns, colors, and textures. Use wine glasses for water. Make those rules to break them. Have fun in creating your table scape. Add oranges to your garland. Or cranberries in your water. 
6. Try using serving ware in a new way. Use the bread bowl for soup. Eat salad from a bowl. Try mixing in new cultures with the meal and dinnerware. These are just a few ideas to help you shake it up and get creative in your settings for hosting. 
7. Find inspiration in nature and Pinterest. As designers, we are continually looking for inspiration. And there is plenty to be had. Look around and find what is pleasing to you and build off of that.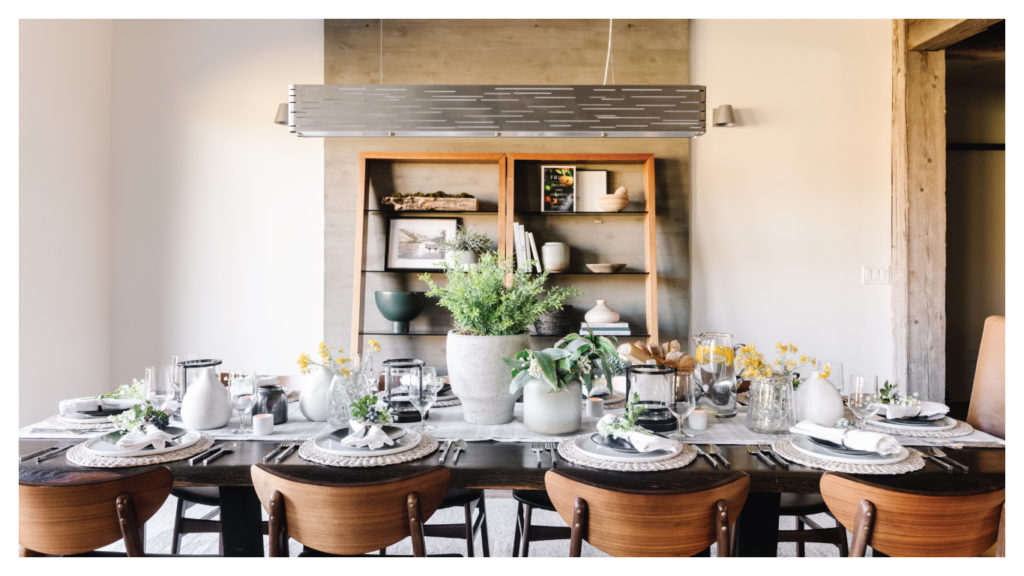 8. Remember, you don't have to use every good idea or cute decor item. Choose your theme and get picky about what is being put on the table. 
We want to wish you a wonderful holiday season. Enjoy hosting or going to parties. Keep gathering inspiration and have fun!